June 15, 2022 | Volume IV, Issue 12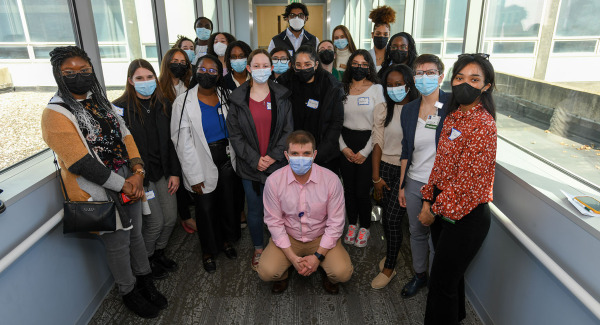 URiM Pathway to Pediatrics Program Clarifies Journey for Pre-Med Students
On April 30, 2022, Larner College of Medicine Class of 2024 medical student Kiana Heredia and Assistant Professor of Pediatrics L.E. Faricy, M.D., welcomed a group of undergraduate students and high school seniors from area schools interested in pursuing careers as physicians to campus as the inaugural cohort of the URiM Pathway to Pediatrics (UPP) program.
The program grew out of a grant proposal developed by Dr. Faricy, Heredia, and medical students Mialovena Exume '24, Nicole Obongo '24, and Anneliese Lapides '24 for funding through the American Academy of Pediatrics for hosting events aimed at increasing workforce diversity and supporting students historically underrepresented in medicine (URiM). It was Heredia's idea to target pre-medical students in the early years of their pre-medical degrees based on the disillusionment she remembers experiencing during that time.
An "Intro to Physics course shaped my first academic relationship to medicine and with no family members or friends in the healthcare field, I was convinced that these pre-med requirements and medicine were synonymous, in meaning and experience..." Heredia wrote in a March 2022 post for the UVM Larner Med Blog. "This can't be something I want to do for the rest of my life," she recalls thinking.
The day-long UPP program, which included a clinical mystery case led by Professor and Chair of Pediatrics Lewis First, M.D., lunch with current medical students, clinical simulations in the UVM Clinical Simulation Laboratory, a health advocacy panel, and an evening mixer with Larner educators and medical students, accomplished what Heredia hoped it would, helping current and prospective pre-med students "see the forest for the trees."
"I've wanted to be a doctor all my life, but I got so discouraged in my physics class this semester," says program participant and current Saint Michael's College student Kelechi (KC) Onuoha. "You talk about destiny and how things are supposed to be...I'm not going to lie – if I hadn't done this program, I was going to let these classes stop me," Onuoha admits. "She [Heredia] just saved me years of being lost and fearful of what I was going to do with my life because she went through it herself...because of this of this program she planned, I'm back on track."

Read more about the UPP Program.
Read Kiana Heredia's blog post, "Pre-Med Science Classes Pushed Me Away from Being a Doctor; the Art and Humanism of Medicine Brought Me Back."
Pictured above: UPP Program participants, mentors, and faculty pose for a photo on the day of the UPP program event in the sky bridge leading from the UVM Given Building to the UVM Clinical Simulation Laboratory.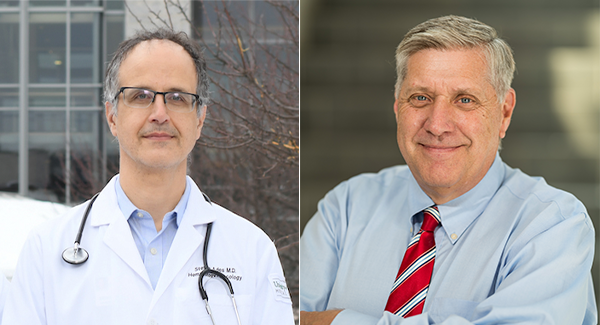 Busting Myths about Clinical Trials for Cancer Patients
University of Vermont Cancer Center Director Randall Holcombe, M.D., M.B.A., and Steven Ades, M.D., M.Sc., associate professor of medicine and director of the UVM Cancer Center's Clinical Trials Office, are passionate about clearing up clinical trial misconceptions. Why? Because clinical trials have so much to offer patients, they say.
"A well-designed clinical trial, like those at the UVM Cancer Center, is almost universally the best option a person has for treating their cancer," says Dr. Ades. "It's an opportunity to receive a therapy that is potentially more effective and less toxic than the current standard of care."MYTH: Patients in clinical trials frequently get placebos.TRUTH: Placebos are very rarely used in clinical trials and every patient gets at least the current standard of care.
Drs. Holcombe and Ades respond with facts to a few common myths, below:
MYTH: Clinical trials are just for patients with advanced stages of cancer when no other option is possible.TRUTH: Clinical trials provide the very highest level of care for patients at all stages of cancer.
MYTH: Patients in clinical trials are often treated like guinea pigs.TRUTH: There are strict rules about how patients are consented and monitored. Patient safety and providing the highest quality of care are always top priorities.Read the full article, titled "Clinical Trials are Best Option for Many Cancer Patients," on the UVM Health Network's HealthSource blog.
Pictured above: Drs. Ades (left) and Holcombe.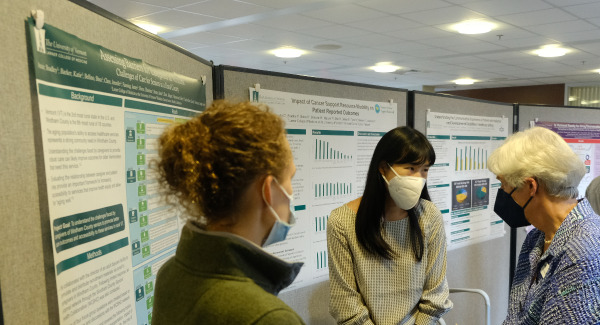 Medical Students Showcase Public Health Projects at Annual Celebration
With support from the United Way of Northwest Vermont, a longtime partner of the Larner College of Medicine, 16 Class of 2025 medical student groups were matched to 16 community projects at the end of the fall 2021 semester. Working with faculty and community mentors, each student group applied practical research methods to identify ways to translate science into public health practice. Through this process, they learned lessons about health policy and advocacy, discovered how Vermont legislators prioritize community health needs, and encountered challenges associated with addressing social determinants of health and the unique health needs of the state's rural communities.
On June 1, students shared their findings at a Public Health Projects Poster Session and Community Celebration, held in the college's Hoehl Gallery.Healthy People priorities, and our students' projects contribute to broader knowledge of community engagement, health advocacy, and scholarship in public health."
According to course director Jan Carney, M.D., M.P.H., associate dean for public health and health policy, "Vermont's public health issues are also linked to national
The 2022 collaborating agencies included: American Heart Association; American Red Cross; Champlain Community Services; Give Way to Freedom; Northern New England Clinical & Translational Research Network; Prevent Child Abuse Vermont; Support and Services at Home; UVM Medical Center; UVM Office of Primary Care and Area Health Educations Centers (AHEC) Program; Vermont Cancer Support Network; Vermont CARES; Vermont Department of Health; Vermont Public Health Association; Windham County Seniors' Health Collaborative; Winooski Food Shelf; and Winooski Partnership for Prevention.
Read more about the Class of 2025's public health projects.

Pictured above: Katherine Barker '25 (left) and Jennifer Chen '25 (center) discuss their project findings with an attendee at the June 1 celebration event.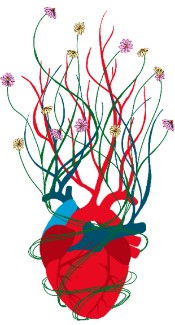 My classmates and I came into the hospital as part of our Professionalism, Communication, and Reflection course to hear patient stories and understand how those stories contribute to our understanding of patients as people. In my first patient encounter, not only did I learn about my patient, but I also learned about the importance of hearing a patient's story."
-
Chellam "Chellie" Nayar
, medical student, Class of 2025, in a UVM Larner Med blog post, titled
"Patient Interviews: Conversations that Often Have Little to Do with Medicine."
Pictured at left: A drawing by Chellie Nayar representing a patient's diagnosis of heart failure and passion for gardening.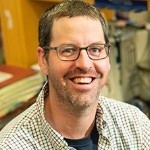 Brian Cunniff, Ph.D., assistant professor of pathology and laboratory medicine and UVM Cancer Center member, was awarded a National Cancer Institute R03 grant, entitled "A pilot study to investigate in vivo Miro1 deletion in breast cancer tumorigenesis" (NIH award R03CA270840 ). This two-year, $156,000 grant will support Dr. Cunniff's investigation of the role of mitochondrial structure and function in the development and progression of breast cancer using a novel mouse model developed at Larner. Dr. Cunniff is a faculty member in the UVM Redox Biology and Pathology Program.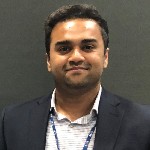 Larner medical student Varun Gupta '24 presented a poster at the American Geriatrics Society (AGS) annual meeting on May 12-14 in Orlando, Florida, and at the National Kidney Foundation Spring Clinical Meeting, held virtually April 6-10. The poster, titled "Association of Baseline Education and Income with Resilience in Adult Advanced Kidney Disease Patients," described Gupta's research with his faculty mentor, Katherine Cheung, M.D., Ph.D., assistant professor of medicine. Gupta received a 2021 Larner Summer Research Fellowship, which supported his work organizing and analyzing data from Dr. Cheung's Vermont Center on Aging study of trajectories of frailty and resilience among older adults with advanced kidney disease or newly starting dialysis. In his research, Gupta found that resilience in this population was not associated with socioeconomic status but was related to quality of life factors including physical and mental health.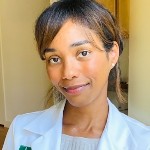 The UVM Foundation's Academic Health Sciences office has announced that Kiana Heredia, a Class of 2024 medical student, is the inaugural recipient of the Oguejiofor Scholarship. Named in memory of Collins Oguejiofor, a Class of 2022 medical student who died unexpectedly at the end of his second year, the scholarship is funded through The Collins Oguejiofor '22 Diversity Scholarship Endowment Fund, which was established in the fall of 2020 with gifts from family, students, faculty, staff, friends and the UVM Larner Alumni Association. The fund supports medical education scholarships for students from backgrounds similar to Oguejiofor's and aims to forever reflect the heart of its namesake. Heredia, who received a Bachelor of Arts degree in psychology and hispanophone studies from Mount Holyoke College and completed a postbaccalaureate certificate in premedical studies at Columbia University, says that "one of my goals in life is to highlight the power of representation and diversity within our society." She recently developed and hosted the first-ever "URiM Pathway to Pediatrics" event at Larner. The day-long program is designed for undergraduate college students and high school seniors from historically underrepresented and underserved backgrounds in Vermont, New Hampshire, and upstate New York who are considering medical school and a career in pediatrics.Read more about the Oguejiofor Scholarship.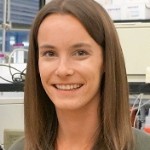 Cellular, Molecular and Biomedical Sciences doctoral student
Alex Thompson, Ph.D.
, successfully defended her dissertation, titled "Spatial and Temporal Control of the Kinesin Motors KIF11 and KIF22 in Mitosis," on June 6. Dr. Thompson is mentored by
Jason Stumpff, Ph.D
., associate professor of molecular physiology and biophysics.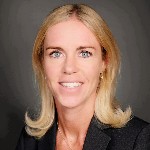 Eline van den Broek-Altenburg, Ph.D., assistant professor and vice-chair of population health science in the Department of Radiology, and colleagues received a first-place 2021 Health Disparities Challenge Award from the PhRMA Foundation for their research, titled "The Effect of Unobserved Preferences and Race on Vaccination Hesitancy for COVID-19 Vaccines: Implications for Health Disparities." The aim of this new award is "to support bold and vital research into how value assessment methods and processes can better identify key drivers of health disparities impacting patient care." The research team received $50,000 to support their project. In addition to Dr. van den Broek-Altenburg, team members include Jamie Benson, research specialist in radiology, Adam Atherly, Ph.D., professor of medicine, and Stephane Hess, Ph.D., of the University of Leeds, England.

CITATION HIGHLIGHTS


Bonnell LN, Littenberg B. Nonlinear Relationships among the Natural Environment, Health, and Sociodemographic Characteristics across US Counties. Int J Environ Res Public Health. 2022 Jun 4;19(11):6898. doi: 10.3390/ijerph19116898. PMID: 35682481.
Reyes LD, Do Kim Y, Issa H, Hopkins WD, Mackey S, Sherwood CC. Cytoarchitecture, myeloarchitecture, and parcellation of the chimpanzee inferior parietal lobe. Brain Struct Funct. 2022 Jun 8. doi: 10.1007/s00429-022-02514-w. Epub ahead of print. PMID: 35676436.
Alkayed NJ, Cipolla MJ. Role of Endothelial Cells and Platelets in COVID- Related Cerebrovascular Events. Stroke. 2022 Jun 8:101161STROKEAHA122039971. doi: 10.1161/STROKEAHA.122.039971. Epub ahead of print. PMID: 35674044.
Zhang EJ, Tan H, Sanford JA, Michelson JD, Waldschmidt BM, Tsai MH. Rebooting the Electronic Health Record. J Med Syst. 2022 Jun 7;46(7):48. doi: 10.1007/s10916-022-01834-y. PMID: 35670870.
Cushman M. Are women equal? Considering impact of therapeutic abortion bans on science. Res Pract Thromb Haemost. 2022 May 26;6(4):e12742. doi: 10.1002/rth2.12742. PMID: 35664530; PMCID: PMC9134302.
Steingard S. Reflections from a Pandemic Era Editor. Community Ment Health J. 2022 May 26:1–2. doi: 10.1007/s10597-022-00987-x. Epub ahead of print. PMID: 35616815; PMCID: PMC9133819.
Galimzhanov A, Sabitov Y, Tenekecioglu E, Tun HN, Alasnag M, Mamas MA. Baseline platelet count in percutaneous coronary intervention: a dose-response meta-analysis. Heart. 2022 May 25:heartjnl-2022-320910. doi: 10.1136/heartjnl-2022-320910. Epub ahead of print. PMID: 35613715.
Dauerman HL. Medicine, Writing, and the Limits of Language. JAMA Cardiol. 2022 May 25. doi: 10.1001/jamacardio.2022.0995. Epub ahead of print. PMID: 35612862.
Hagerty T, Kluge MA, LeWinter MM. Recurrent Pericarditis: a Stubborn Opponent Meets New Treatments in 2022. Curr Cardiol Rep. 2022 May 25:1–9. doi: 10.1007/s11886-022-01719-z. Epub ahead of print. PMID: 35612721; PMCID: PMC9130990.
Au DH, Chang JA, Davidson TA, Donovan LM, Goss CH, Feemster LC, Stapleton RD. Translating Individual Mentorship to Generalizable Action: Lessons Learned From J Randall Curtis. J Pain Symptom Manage. 2022 Jun;63(6):e641-e642. doi: 10.1016/j.jpainsymman.2022.03.014. PMID: 35595377.
Boghossian NS, Greenberg LT, Edwards EM, Horbar JD. Transfer Patterns of Very Low Birth Weight Infants for Convalescent Care. Pediatrics. 2022 Jun 1;149(6):e2021054866. doi: 10.1542/peds.2021-054866. PMID: 35588188.
Taatjes DJ, Roth J. In focus in HCB. Histochem Cell Biol. 2022 Jun;157(6):607-610. doi: 10.1007/s00418-022-02114-z. PMID: 35576019.
Li J, Remington JM, Liao C, Parsons RL, Schneebeli S, Braas KM, May V, Brewer M. GPCR Intracellular Loop Regulation of Beta-Arrestin-Mediated Endosomal Signaling Dynamics. J Mol Neurosci. 2022 Jun;72(6):1358-1373. doi: 10.1007/s12031-022-02016-8. Epub 2022 May 10. PMID: 35538393.
Caporizzo MA, Prosser BL. The microtubule cytoskeleton in cardiac mechanics and heart failure. Nat Rev Cardiol. 2022 Jun;19(6):364-378. doi: 10.1038/s41569-022-00692-y. Epub 2022 Apr 19. PMID: 35440741.
Ogboo BC, Grabovyy UV, Maini A, Scouten S, van der Vliet A, Mattevi A, Heppner DE. Architecture of the NADPH oxidase family of enzymes. Redox Biol. 2022 Jun;52:102298. doi: 10.1016/j.redox.2022.102298. Epub 2022 Mar 18. PMID: 35334249; PMCID: PMC8956913.
Lee I, Schold JD, Hehir MK, Claytor B, Silvestri N, Li Y. Validation of myasthenia gravis diagnosis in the older Medicare population. Muscle Nerve. 2022 Jun;65(6):676-682. doi: 10.1002/mus.27526. Epub 2022 Mar 11. PMID: 35218052.
London ZN, Gable KL, Govindarajan R, Guidon AC, Gwathmey KG, Hehir MK, Imperioli M, Laughlin RS, Price RS, Sakamuri S, Sokol J, Baer M. The neuromuscular fellowship portal and match. Muscle Nerve. 2022 Jun;65(6):640-645. doi: 10.1002/mus.27525. Epub 2022 Mar 9. PMID: 35213933.
Guth S, McGinnis E, Copeland W, Hudziak J. A Pilot Trial of a Health Promotion and Illness Prevention Paradigm in the Perinatal Period. Matern Child Health J. 2022 Jun;26(6):1203-1210. doi: 10.1007/s10995-021-03354-6. Epub 2022 Jan 22. PMID: 35064428.
Flomenbaum MA, Warner RC. Morphologic Markers of Acute and Chronic Stress in Child Abuse. Am J Clin Pathol. 2022 Jun 7;157(6):823-835. doi: 10.1093/ajcp/aqab204. PMID: 34919642; PMCID: PMC9171574.
Morgan ME, Brown CT, Vernon TM, Gross BW, Wu D, Bradburn EH, Werley M, Rogers FB. Radiographic Reread Protocols to Identify Clinically Relevant Errors in Initial Trauma Evaluations. Am Surg. 2022 Jun;88(6):1285-1292. doi: 10.1177/0003134821998676. Epub 2021 Feb 24. PMID: 33625868.

View Archive | Subscribe

Published by the Office of Medical Communications
The Larner College of Medicine
at The University of Vermont
Copyright 2022