December 7, 2022 | Volume IV, Issue 24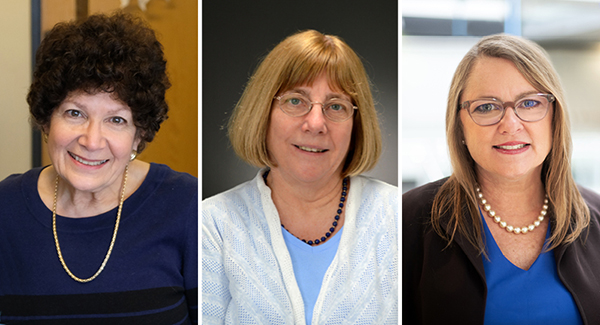 Lian, Stein, and Cushman Ranked Among Top Scientists in U.S.
A new online ranking of the top female scientists in the United States conducted by Research.com includes three members of the Larner College of Medicine faculty. Mary Cushman, M.D., M.Sc., professor of medicine, was ranked 124th nationally and 193rd in the world. Jane Lian, Ph.D., professor of biochemistry, was ranked 194th nationally and 305th in the world. Janet Stein, Ph.D., professor of biochemistry, was ranked 265th nationally and 430th in the world. All three scientists are UVM Cancer Center members.
This first edition Research.com ranking of top female scientists in U.S. was based on an examination of 166,880 scientists on Google Scholar and Microsoft Academic Graph. Inclusion criteria for this global ranking of top scientists were based on the H-index, a measure of scholarly contributions made within the scholar's given discipline, in addition to the awards and achievements of the scientists. Only top 1000 female scientists with the highest H-index are featured in the ranking.

According to a November 23, 2022, online article by Research.com, "The aim of this ranking is to inspire female scholars, women considering an academic career, as well as decision-makers worldwide with the example of successful women in the scientific community." The Research.com article described the long history of gender bias in research and commented on the need to address systemic gender inequality.
Read the full article about Drs. Lian, Stein, and Cushman's Research.com ranking.

Pictured above (left to right): Drs. Lian, Stein, and Cushman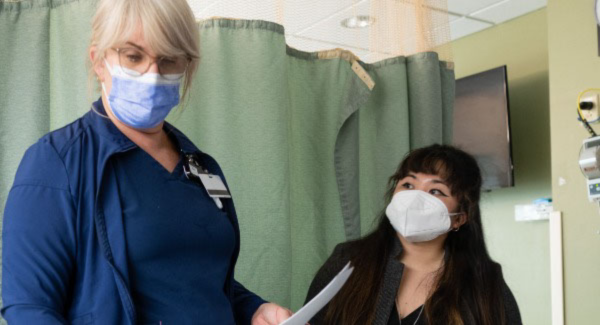 Nurse-Shadowing Experience Illuminates Importance of Communication and Collaboration in Care
Each year, Larner College of Medicine second-year medical students participate in a nurse-shadowing activity during the advocacy module in the Professionalism, Communication, and Reflection (PCR) course. PCR aims to cultivate the habit of communicating with peers and colleagues about difficult subjects, says course director Stephen Berns, M.D., associate professor of family medicine and director of education for palliative medicine.
After the shadowing session, students are asked to reflect on how nurses interact with physicians and consider how they, as physicians, will partner with nurses in the future. For Em Battle '25, the experience illuminated the importance of collaborative, patient-centered care. "The nurses know the patients best," she said. "They tell us about their experiences, and it's humbling. Everyone has their own unique responsibilities, but we're a team." Battle shadowed Ashley Anderson, RN, on Miller 3, Specialty Surgery, at the UVM Medical Center.
Read more about the impact a recent nurse-shadowing experience had on a group of Class of 2025 medical students.

Pictured above: Medical student Ana Homick '25 (right) listens as Amy Winkler, RN, talks to a patient. (Photo: Andy Duback)
Tranmer Invested as Inaugural Donaghy Professor of Neurosurgery
Bruce Tranmer, M.D., was invested as the inaugural Raymond M. P. Donaghy Professor of Neurosurgery in a formal ceremony held December 5, 2022, in the Larner College of Medicine's Hoehl Gallery. Dr. Tranmer serves as chief of the Division of Neurosurgery at UVM and the UVM Medical Center.
Made possible through a fund created by the Pizzagalli Foundation, this endowed professorship honors the life and accomplishments of the late Raymond M. P. "Pete" Donaghy, M.D., a UVM professor emeritus of neurosurgery and former director of neurosurgical research who pioneered the field of microvascular neurosurgery. The fund aims to support the continuation of Dr. Donaghy's legacy of excellence in training neurosurgeons and outstanding patient care.

With members of the Pizzagalli and Donaghy families attending both in person and virtually, UVM Provost and Senior Vice President Patty Prelock hosted and led the event. UVM President Suresh Garimella, UVM Medical Center President and COO Stephen Leffler, M.D., UVM Health Network President and CEO Sunil "Sunny" Eappen, M.D., M.B.A., Stanley S. Fieber '48 Chair in Surgery Mitchell Norotsky, M.D., and UVM Foundation Chief Development Officer for Academic Health Sciences Ginger Lubkowitz attended.
Born in Quebec, Canada, Dr. Donaghy moved to Vermont in 1922 and completed both his bachelor's and medical degrees at UVM. His work revolutionized the treatment of cerebrovascular disease and led to the development of the operating microscope still used in neurosurgical procedures today.

A professor of surgery, Dr. Tranmer previously held the Cordell E. Gross M.D. Green and Gold Professorship in Neurosurgery. He joined the UVM faculty as chief of the Division of Neurosurgery in 1999, and served in that position through 2011. He assumed the role again in 2020.
Pictured above (left to right): Dr. Norotsky, philanthropist Angelo Pizzagalli, and Dr. Tranmer (Photo: David Seaver)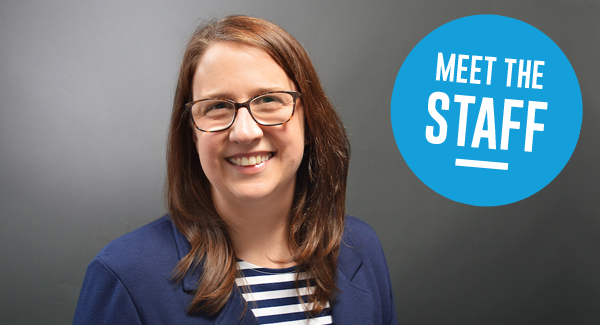 Amanda Broder, Conference and Member Event Coordinator, Teaching Academy
Variety is considered the "spice of life," and that is certainly true for Amanda Broder, whose work and leisure activities are flavored with a wide range of activities, skills, and tasks.
Broder began her professional career at the Museum of Fine Arts in Boston in the Department of Art of Asia, Oceania, and Africa. "My favorite part of that job was being able to go into museum storage and see the artwork not on display, especially the really famous pieces like the Tale of Genji by Murasaki Shikibu," she said. Before joining the Teaching Academy as an administrative coordinator in 2018, Broder published children's books for Ripple Grove Press, a company she co-owned with her husband.

"I love working with all kinds of people and learning so many new things," said Broder. "I have a degree in art history and Asian studies, so medical education was completely new to me. I love seeing connections across the different facets of my life."

As the Teaching Academy conference and member event coordinator, Broder plans and manages Larner College of Medicine faculty development programs and educational events. She administers a course on Essentials of Teaching and Assessment, as well as Medical Education Grand Rounds, the Educational Research and Scholarship Series, the Clinical Faculty Development Series, and educational retreats for Larner faculty.
"In her time with the Teaching Academy, Amanda has implemented multiple enhancements to improve faculty development event programming, communication strategies, and membership services for the Teaching Academy," said Kathryn Huggett, Ph.D., Teaching Academy director, Larner professor of medical education, and assistant dean for medical education. "She is well known within the college and across campus for her service on multiple committees. Everyone who works with Amanda comments on how much they enjoy working with her."
In addition to her work with the Teaching Academy, which currently includes planning and organizing the January 2023 Snow Season Education Retreat and the April 2023 Association of American Medical Colleges (AAMC) Northeast Group on Educational Affairs (NEGEA) conference, Broder is a UVM Employee Wellness Ambassador and serves on the Community Engagement Committee for the UVM Staff Council. She hosts a monthly lunchtime crafting session for Larner employees and organizes noontime walks around campus for UVM staff, to "get people out of their offices, enjoying the campus, and meeting people across the University," she said.
Broder, who lives in Shelburne with her husband, daughter, two cats, and a hamster, has a creative streak and passion for a mix of recreational activities, including yoga, reading, cross-stitching, painting, and more recently, crocheting holiday gifts.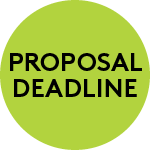 Call for Proposals: Frymoyer Scholars Program
The Teaching Academy at the Larner College of Medicine has announced a Call for Proposals for applications to the Frymoyer Scholars Program for 2023. Applications are due by March 1, 2023.

Physicians and nurses actively engaged in clinical patient care and educating University of Vermont medical or nursing students and others in postgraduate training (e.g., residents and graduate students) in the context of that patient care are eligible to be designated as Frymoyer Scholars. At least one of the investigators must have a UVM faculty appointment.

The Frymoyer Scholars Program, supported by the John W. and Nan P. Frymoyer Fund for Medical Education, supports physicians and nurses who are actively engaged in teaching University of Vermont medical and nursing students and who embody the best qualities of the clinician teacher. The program is an investment in outstanding medical education and promotes teaching that emphasizes the art of interprofessional collaborative patient care.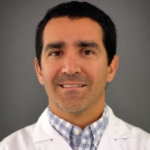 Daniel Ackil, D.O., assistant professor of emergency medicine, was recently named director of simulation education in the UVM Clinical Simulation Laboratory. The director of simulation and procedural training in the Department of Emergency Medicine, he specializes in Point of Care Ultrasound (POCUS) and has an interest in education, resuscitation, trauma, wilderness medicine, and wellness. He also serves as director of the fourth-year medical student emergency medicine bootcamp and as an instructor in the Larner Longitudinal POCUS course, and he is a member of the Teaching Academy. Prior to joining the University of Vermont in 2018, Dr. Ackil received a doctor of osteopathy degree from the University of New England, completed a residency in emergency medicine at Kent Hospital in Warwick, Rhode Island, and completed an ultrasound fellowship at the University of Colorado at Denver.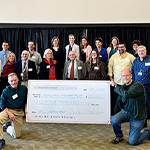 At the UVM Cancer Center's recent annual scientific retreat, five cross-disciplinary teams competed for $25,000 in seed funding. Each group had 30 minutes to develop an idea with an actionable research plan that aligned with one of several proposed Cancer Center initiatives to address research relevant to the populations of Vermont and northern New York. Following a vote of the membership, the funds were awarded for the "Spatialomics and Precision Medicine Pipeline" project, which will be co-led by Alan Howe, Ph.D., professor of pharmacology, and Douglas Taatjes, Ph.D., professor of pathology and laboratory medicine and director of the Center for Biomedical Shared Resources.
Pictured at left: Dr. Taatjes (front, far left) and Dr. Howe (front, far right) pose, holding a symbolic check for $25,000, surrounded by their UVM Cancer Center colleagues.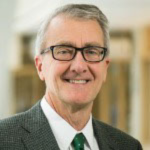 The Cardiovascular Research Institute (CVRI) of Vermont Board of Directors recently selected Richard L. Page, M.D., dean of the Larner College of Medicine, as a CVRI Distinguished Investigator. Members of the CVRI Board of Directors and previous CVRI Distinguished Investigators nominate candidates for this award, which recognizes investigators who perform sustained, impactful cardiovascular research. Those who hold this designation are encouraged to participate in key CVRI activities and are recognized by CVRI with a reception and a commitment for funding. Dean Page will be recognized at a special CVRI reception in January 2023.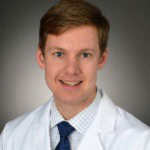 Nathaniel "Than" Moore, PA-C, M.B.A., a Class of 2024 medical student, received the 2022 Mildred Reardon Scholarship from the Vermont Medical Society's Education and Research Foundation (VMSERF) at the society's 209th Annual Meeting held at the Topnotch Resort in Stowe, Vermont, on November 4, 2022. Each year, the $10,000 scholarship is awarded to a UVM medical student who demonstrates commitment to practicing medicine in Vermont and caring for the health of Vermonters. The scholarship program was created to encourage young physicians to return to Vermont after completing their residency training and is named in honor of Mildred Reardon, M.D., a retired Larner College of Medicine faculty member and Class of 1967 alumna, who was instrumental in forming the VMSERF. Moore, who has worked as an emergency medicine physician assistant at UVM Medical Center since 2015, completed his undergraduate degree at Colby College in Maine and received a master of science degree at Bay Bath College in Massachusetts and an M.B.A. at UVM prior to enrolling in medical school. Moore aims to pursue a career in Vermont in either family medicine or emergency medicine.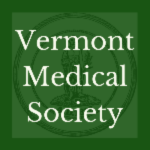 The Vermont Medical Society (VMS) recognized several individuals who have made outstanding contributions to the health and well-being of Vermonters and the nation during the past year. Honors were presented at the 209th VMS Annual Meeting on November 4, 2022, in Stowe, Vermont.
Among the 2022 award recipients were five members of the Larner faculty.
Edward Borrazzo, M.D., associate professor of surgery and chief of the Division of General Surgery and Gastrointestinal Surgery at the University of Vermont Medical Center, received the Distinguished Service Award. This award is the highest award VMS can bestow upon one of its members and is given on the basis of meritorious service in the science and art of medicine and for outstanding contributions to the medical profession, its organizations, and the welfare of the public. Both Jason Brazelton, M.D., a clinical practice physician in the Department of Pathology and Laboratory Medicine and a pathologist at Porter Medical Center, and Timothy Lahey, M.D., M.M.Sc., professor of medicine and an infectious diseases specialist and medical ethicist at the University of Vermont Medical Center, received the Physician of the Year Award. This award is granted annually to a physician(s) licensed in the state of Vermont who has/have demonstrated outstanding performance in the quality of care given to patients; demonstrated skillful and compassionate patient care; and demonstrated dedication to the welfare of patients in accordance with accepted principles of good medical practice. Kimberly Blake, M.D., assistant professor of obstetrics, gynecology & reproductive sciences, and an advocate for substance use prevention and treatment, received the Vermont Medical Society's 2022 Physician Award for Community Services. This award is granted annually to a physician licensed in the state of Vermont who has compiled an outstanding record of community service that reflects well on the profession. Wendy Davis, M.D., a retired Larner College of Medicine faculty member and pediatrician, received the 2022 Founder's Award, presented to individuals who have demonstrated outstanding leadership, vision, and achievement in improving the health of Vermonters and all Americans.
Read the Vermont Medical Society press release regarding the 2022 Leadership Awards.

CITATION HIGHLIGHTS


Flannery DD, Edwards EM, Coggins SA, Horbar JD, Puopolo KM. Late-Onset Sepsis Among Very Preterm Infants. Pediatrics. 2022 Dec 1;150(6):e2022058813. doi: 10.1542/peds.2022-058813. PMID: 36366916.
Gosselin J, Roy-Hewitson C, Bullis SSM, DeWitt JC, Soares BP, Dasari S, Nevares A. Neurosarcoidosis: Phenotypes, Approach to Diagnosis and Treatment. Curr Rheumatol Rep. 2022 Dec;24(12):371-382. doi: 10.1007/s11926-022-01089-z. Epub 2022 Oct 12. PMID: 36223002.

Pulcini CD, Goyal MK, Hall M, De Souza HG, Chaudhary S, Alpern ER, Fein JA, Fleegler EW. Two-Year Utilization and Expenditures for Children After a Firearm Injury. Am J Prev Med. 2022 Dec;63(6):875-882. doi: 10.1016/j.amepre.2022.07.007. Epub 2022 Sep 6. PMID: 36075816.

Winkel AF, George K, Wagner S, Schoppen Z, Banks E, Bienstock J, Ogburn T, Marzano D, Hammoud MM, Morgan HK. Facilitating an Optimal Transition to Residency in Obstetrics and Gynecology. Obstet Gynecol. 2022 Dec 1;140(6):931-938. doi: 10.1097/AOG.0000000000004987. Epub 2022 Nov 2. PMID: 36357984.

Zakai NA, Minnier J, Safford MM, Koh I, Irvin MR, Fazio S, Cushman M, Howard VJ, Pamir N. Race-Dependent Association of High-Density Lipoprotein Cholesterol Levels With Incident Coronary Artery Disease. J Am Coll Cardiol. 2022 Nov 29;80(22):2104-2115. doi: 10.1016/j.jacc.2022.09.027. PMID: 36423994.

Holmes GL. Brain Connectivity: When Too Much of a Good Thing Is Not So Good. Clin Neurophysiol. 2022 Dec;144:117-118. doi: 10.1016/j.clinph.2022.09.016. Epub 2022 Oct 7. PMID: 36244914.
Holman J, Hurd M, Moses PL, Mawe GM, Zhang T, Ishaq SL, Li Y. Interplay of Broccoli/Broccoli Sprout Bioactives with Gut Microbiota in Reducing Inflammation in Inflammatory Bowel Diseases. J Nutr Biochem. 2022 Nov 25:109238. doi: 10.1016/j.jnutbio.2022.109238. [Epub ahead of print.] PMID: 36442719.

Lawson MB, Herschorn SD, Sprague BL, Buist DSM, Lee SJ, Newell MS, Lourenco AP, Lee JM. Imaging Surveillance Options for Individuals With a Personal History of Breast Cancer: <i>AJR</i> Expert Panel Narrative Review. AJR Am J Roentgenol. 2022 Dec;219(6):854-868. doi: 10.2214/AJR.22.27635. Epub 2022 May 11. PMID: 35544374; PMCID: PMC9691521.
Pan Y, Sun X, Mi X, Huang Z, Hsu Y, Hixson JE, Munzy D, Metcalf G, Franceschini N, Tin A, Köttgen A, Francis M; NHLBI Trans-Omics for Precision Medicine (TOPMed) Consortium; TOPMed Kidney Function Working Group, Brody JA, Kestenbaum B, Sitlani CM, Mychaleckyj JC, Kramer H, Lange LA, Guo X, Hwang SJ, Irvin MR, Smith JA, Yanek LR, Vaidya D, Chen YI, Fornage M, Lloyd-Jones DM, Hou L, Mathias RA, Mitchell BD, Peyser PA, Kardia SLR, Arnett DK, Correa A, Raffield LM, Vasan RS, Cupple LA, Levy D, Kaplan RC, North KE, Rotter JI, Kooperberg C, Reiner AP, Psaty BM, Tracy RP, Gibbs RA, Morrison AC, Feldman H, Boerwinkle E, He J, Kelly TN; CRIC Study Investigators. Whole-Exome Sequencing Study Identifies Four Novel Gene Loci Associated with Diabetic Kidney Disease. Hum Mol Genet. 2022 Nov 29:ddac290. doi: 10.1093/hmg/ddac290. [Epub ahead of print.] PMID: 36444934.
Sidiropoulos N, Daley SK, Briggs M, Fernandes H, Lockwood CM, Mahmoud AZ, Merker JD, Vasalos P, Wielgos LM, Moncur JT, Farkas DH. Most Frequently Cited Accreditation Inspection Deficiencies for Clinical Molecular Oncology Testing Laboratories and Opportunities for Improvement. Arch Pathol Lab Med. 2022 Dec 1;146(12):1441-1449. doi: 10.5858/arpa.2021-0448-CP. PMID: 35438717.
Huang H, Nissen N, Lim CT, Gören JL, Spottswood M, Huang H. Treating Bipolar Disorder in Primary Care: Diagnosis, Pharmacology, and Management. Int J Gen Med. 2022 Nov 23;15:8299-8314. doi: 10.2147/IJGM.S386875. PMID: 36447648; PMCID: PMC9701507.
Collins CC, Hahn P, Jiang Z, Fitzgerald KA, Xiao TS, Budd RC. Regulation of Synovial γδ T Cell Ligand Expression by Mitochondrial Reactive Oxygen Species and Gasdermin-D. J Immunol. 2022 Nov 23:ji2101166. doi: 10.4049/jimmunol.2101166. [Epub ahead of print.] PMID: 36445376.
Marshall AL, Sharma D, Hsu G, Pecker LH, Cushman M. Abortion Access and the US Medical Workforce: A Looming Crisis for Haematology. Lancet Haematol. 2022 Dec;9(12):e874-e875. doi: 10.1016/S2352-3026(22)00324-6. Epub 2022 Oct 14. PMID: 36244351.
McNeish BL, Colletti RB, Hehir MK. Safety and Immunogenicity of Additional SARS-CoV-2 Vaccinations in a Patient With Myasthenia Gravis on Mycophenolate: A Case Report. J Clin Neuromuscul Dis. 2022 Dec 1;24(2):113-114. doi: 10.1097/CND.0000000000000405. PMID: 36409346.

View Archive | Subscribe

Published by the Office of Medical Communications
The Larner College of Medicine
at The University of Vermont
Copyright 2022