May 5, 2021 | Volume III, Issue 9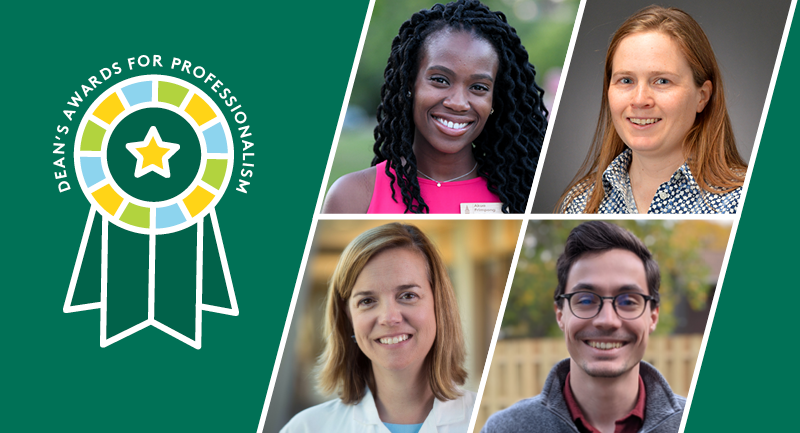 2021 Awardees Honored at Professionalism Week Kick-off Celebration
Four members of the Larner community – a faculty member, staff member, graduate student, and medical student – were recognized Tuesday, May 4, during the Professionalism Week Kick-off and Awards Celebration, held via Zoom. This was the second annual conferring of the Dean's Awards for Professionalism and the first to take place with a public ceremony. The event kicked off Professionalism Week at Larner, which continues with a special Professionalism Grand Rounds and workshop on Thursday, May 6, and marked the second anniversary of the public roll-out of the College's Statement on Professionalism.
"Our community is filled with shining examples of professionalism exhibited every day by faculty, staff, medical students, and graduate students," said Dean Rick Page, M.D., in his remarks. "This is our time to recognize members of each of these four groups."
The four 2021 awardees are:
Dean's Faculty Award for Professionalism: Kristen Pierce, M.D., Professor of Medicine, Division of Infectious Disease
Dean's Staff Award for Professionalism: Mary Claire Walsh, P.A., Researcher/Analyst, UVM Vaccine Testing Center; Physician Assistant, UVM Medical Center
Dean's Graduate Student Award for Professionalism: Axel Masquelin, Graduate Research Assistant and Pre-Doctoral Fellow
Dean's Graduate Medical Student Award for Professionalism: Akua Frimpong, Medical Class of 2023
Professionalism Week continues Thursday, May 6, with a Professionalism Grand Rounds at 7:30 a.m. on "Promoting Professionalism with Vanderbilt's 'Cup of Coffee' Model," presented by William O. Cooper, M.D., M.P.H., of the Center for Patient and Professional Advocacy at Vanderbilt University Medical Center (see callout, below). Later Thursday morning, Dr. Cooper and Lynn E. Webb, Ph.D., also from Vanderbilt's Center for Patient and Professional Advocacy, will lead a three-hour in-depth workshop via Zoom about implementing Vanderbilt's "Cup of Coffee" model.
Read more about the award recipients and Professionalism Week events.
Pictured above (clockwise, from top left): Ms. Frimpong; Ms. Walsh; Mr. Masquelin; and Dr. Pierce.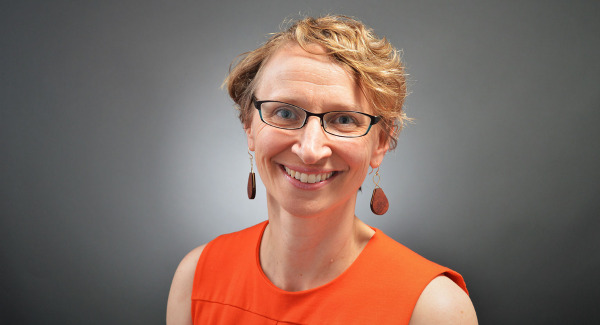 Zehle Appointed UVM Health Network Director of Education
Senior Associate Dean for Medical Education Christa Zehle, M.D., has been appointed University of Vermont Health Network Director of Education by John Brumsted, M.D., president and CEO of the UVM Health Network.
The new leadership position was created collaboratively by the UVM Health Network, the UVM Health Network Medical Group, and the UVM Larner College of Medicine to "develop a unified structure for education in the UVM Health Network," said Dr. Brumsted. "Critical to our success as a regional integrated delivery system is our direct connection with the University of Vermont and our academic missions of research and education."
Dr. Zehle's new role is parallel to that of Professor of Medicine and Larner Senior Associate Dean for Research Gordon Jensen, M.D., Ph.D., who was named UVM Health Network Director of Research in July 2019.
"This new position is part of our Strategic Plan, Vision 2025, helping to maximize Larner collaboration and partnership with the UVM Health Network," said Dean Rick Page, M.D. "As such we will expand our important mission of education throughout sites in Vermont and New York."
Read more about Dr. Zehle's expanded role.
Pictured above: Dr. Zehle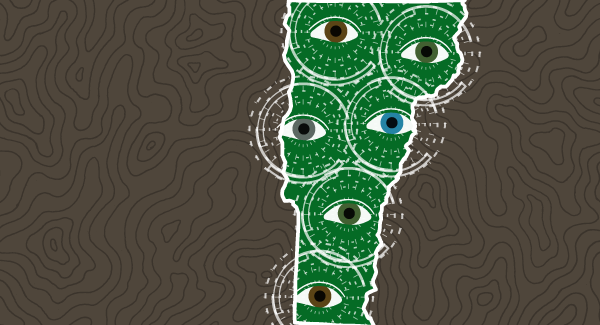 Student-Led Research Improves Eye Care
Assistant Professor of Surgery and ophthalmologist Christopher Brady, M.D., considers Vermont the "perfect living laboratory" for experimenting with telehealth. Even before the COVID-19 pandemic prompted a massive shift in healthcare delivery, he'd been researching how to efficiently provide preventive care to the patients who need it the most.
Last year Dr. Brady enlisted the help of two medical students to further ongoing research into the prevention and treatment of diabetic retinopathy, the leading cause of vision loss in the U.S. Delaney Curran '22 focused on the economics of telehealth, while Nicole Delgado '22 studied how to improve adherence to follow-up care.
Ms. Curran designed a software-based economic model to examine the usefulness of telehealth for this patient population to learn if it could be deployed to screen patients, prevent disease, and save money.
Ms. Delgado designed a study to help home in on interventions to improve follow-up adherence, using a semi-structured survey with 20 patients in Vermont – 10 of whom regularly made their appointments and 10 of whom often missed them.
Image above: Graphic illustration depicting an outline of the state of Vermont with different color eyes overlaid on top of it against a brown background with a topographic pattern.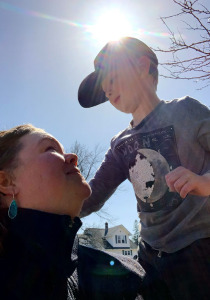 I want to share my family's journey with you. Why? In sharing our personal experiences, stories, and cultures, we let others know they are not alone. There are people out there like them – to whom they can turn for advice and comfort. In sharing our personal experiences, stories, and cultures we create and strengthen our community.
I am neither deaf nor hard of hearing. My journey into the deaf community has been led by my son, Quinn. It's Quinn to whom this story truly belongs."
– Veronica (Roni) Darragh,
finance and operations coordinator in the Larner Office of Medical Communications, in a recent blog post, published during Deaf History Month and on National American Sign Language Day, titled "Quinn's Journey to Sound."
Read the full post on the Larner College of Medicine blog.
Pictured at left: Ms. Darragh and Quinn.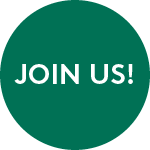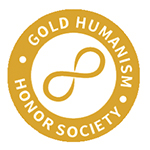 The Larner College of Medicine's Gold Humanism Honor Society (GHHS), in partnership with the UVM Medical Center, solicited nominations for the Gold Foundation's Champions in Humanism Award, which was designed as a tribute to healthcare professionals for the humanistic care they have displayed through the COVID-19 pandemic. Three members of the Larner/UVM Medical Center community who provided courage, compassion and dedication to their patients during the pandemic were selected to be honored with this award: Gretchen Berry, M.S., R.D.N., C.D., UVM Medical Center Department of Nutritional Services; Colleen Roach, R.N., from the UVM Medical Center Department of Nursing; and Josh Farkas, M.D., associate professor of medicine in the Division of Pulmonary Disease and Critical Care Medicine. The awardees will be recognized on June 10 at the Gold Foundation's 2021 Annual Gala, alongside three national champions of humanism – Anthony Fauci, M.D., Wayne Riley, M.D., and Eric Topol, M.D.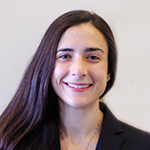 Class of 2022 medical student Lauren Bougioukas presented "Characteristics in the Integrated Cardiothoracic Surgery Match: Trends in Positions, Gender, Race, and Qualifications Among Applicants When Compared with Those of Other Surgical Subspecialties" at the 101st Annual Meeting of the American Association for Thoracic Surgery. Coauthors on the paper are Class of 2022 medical students Alyssa Heiser, Adrian Berg, and Marek Polomsky, M.D., assistant professor of surgery, Chris Rokkas, M.D., Ph.D.,Ittleman Chair in Cardiothoracic Surgery and associate professor of surgery, and Fuyuki Hirashima, M.D., assistant professor of surgery.
Pictured at left: Ms. Bougioukas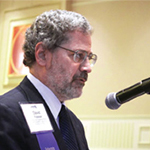 At the 65th Convocation of Distinguished Fellows of the American Psychiatric Association (APA) on May 2, David Fassler, M.D., clinical professor of psychiatry, received the Agnes Purcell McGavin Award for a Distinguished Career in Child and Adolescent Psychiatry. Established in 2000 in memory of APA Fellow Agnes Purcell McGavin, M.D., this award honors a psychiatrist who has made significant contributions in teaching, research and care of children and adolescents. Dr. Fassler is the clinical director of Otter Creek Associates and a child and adolescent psychiatrist practicing in Burlington. A graduate of the Yale University School of Medicine, he completed training in adult psychiatry at UVM and child psychiatry at Cambridge Hospital in Mass. Dr. Fassler also serves as director of advocacy and public policy at the Vermont Center for Children, Youth and Families at UVM.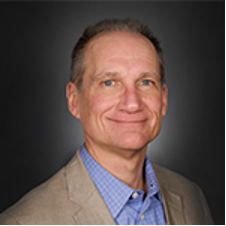 David Jones, M.D., director of the Fetal Diagnostic Center and professor of obstetrics, gynecology and reproductive sciences, was elected as the secretary of the American Institute of Ultrasound in Medicine and will serve in this role from 2021-2023. Dr. Jones has been on the Ultrasound Practice Accreditation Committee since 2012, served as vice-chair since 2014, and has chaired a fetal echo sub-group.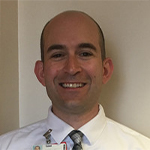 Claude Deschamps, M.D., president & CEO of the University of Vermont Health Network (UVMHN) Medical Group, has announced that Brad Krompf has been appointed executive director for the UVMHN Medical Group, effective June 1, 2021. For more than 17 years, Mr. Krompf has held several medical group administrative positions at institutions including Memorial Sloan Kettering Cancer Center in New York City, and the UVMHN Medical Group, where he has served as a supervisor, director, and vice president over the past 10 years. His experience includes supporting various healthcare services in the UVMHN faculty practice and the community practice as a whole. Mr. Krompf, who is a recipient of the UVMMC Living the Leadership Philosophy Award, helped lead UVMMC's efforts to bring patient and family-centered care to the organization. He led the Medical Group Community Practices to transition the management structure from multiple points of oversight to one united structure and was selected to serve as a co-chair of the Community Practice Council. In his current role, he will have operational oversight of the community practice and continue to lead the Epic implementation.
Pictured at left: Mr. Krompf

CITATION HIGHLIGHTS
Salehi PP, Heiser A, Salehi P, Manes RP, Judson BL, Azizzadeh B, Lee YH. Ideas and Innovations to Improve the Otolaryngology-Head and Neck Surgery Residency Application and Selection Process. Otolaryngol Head Neck Surg. 2021 May;164(5):1001-1010. doi: 10.1177/0194599820961989. Epub 2020 Oct 20. PMID: 33076735.

Tami A, Gerges D, Herrington H. Stridor Related to Vagus Nerve Stimulator: A Case Report. Laryngoscope. 2021 May;131(5):E1733-E1734. doi: 10.1002/lary.29144. Epub 2020 Oct 3. PMID: 33009823.

Ivanov I, Parvaz MA, Velthorst E, Shaik RB, Sandin S, Gan G, Spechler P, Albaugh MD, Chaarani B, Mackey S, Banaschewski T, Bokde ALW, Bromberg U, Büchel C, Quinlan EB, Desrivières S, Flor H, Grigis A, Gowland P, Heinz A, Ittermann B, Martinot JL, Paillère Martinot ML, Artiges E, Lemaitre H, Nees F, Orfanos DP, Paus T, Poustka L, Hohmann S, Millenet S, Fröhner JH, Smolka MN, Walter H, Whelan R, Schumann G, Garavan H; IMAGEN Consortium. Substance Use Initiation, Particularly Alcohol, in Drug-Naive Adolescents: Possible Predictors and Consequences From a Large Cohort Naturalistic Study. J Am Acad Child Adolesc Psychiatry. 2021 May;60(5):623-636. doi: 10.1016/j.jaac.2020.08.443. Epub 2020 Oct 1. PMID: 33011213.

Bertges DJ, White R, Cheng YC, Sun T, Ramkumar N, Goodney PP, Wilgus RW, Lottes AE, Smale JA, Drozda J, Raska M, Heise T, Jones WS, Tcheng JE, Eldrup- Jorgensen J, Sedrakyan A, Malone ML, Marinac-Dabic D, Thatcher R, Morales P, Krucoff MW, Cronenwett JL; Registry Assessment of Peripheral Interventional Devices (RAPID) and Superficial Femoral Artery-Popliteal EvidencE Development (SPEED) Study Group. Registry Assessment of Peripheral Interventional Devices objective performance goals for superficial femoral and popliteal artery peripheral vascular interventions. J Vasc Surg. 2021 May;73(5):1702-1714.e11. doi: 10.1016/j.jvs.2020.09.030. Epub 2020 Oct 17. PMID: 33080324.

Zhornitskiy A, Shen S, Le LB, Fung BM, Zhornitsky F, Liang T, Limketkai BN, Sauk JS, Tabibian JH. Rates of inflammatory bowel disease in Hispanics comparable to non-Hispanic Whites: results of a cohort study. Int J Colorectal Dis. 2021 May;36(5):1043-1051. doi: 10.1007/s00384-020-03819-0. Epub 2021 Jan 7. PMID: 33410997.

Novins DK, Stoddard J, Althoff RR, Charach A, Cortese S, Cullen KR, Frazier JA, Glatt SJ, Henderson SW, Herringa RJ, Hulvershorn L, Kieling C, McBride AB, McCauley E, Middeldorp CM, Reiersen AM, Rockhill CM, Sagot AJ, Scahill L, Simonoff E, Stewart SE, Szigethy E, Taylor JH, White T, Zima BT. Editors' Note and Special Communication: Research Priorities in Child and Adolescent Mental Health Emerging From the COVID-19 Pandemic. J Am Acad Child Adolesc Psychiatry. 2021 May;60(5):544-554.e8. doi: 10.1016/j.jaac.2021.03.005. Epub 2021 Mar 17. PMID: 33741474.

Onuigbo MA, Tan H, Sherman SE. Alternating and Concurrent True Hyperkalemia and Pseudohyperkalemia in Adult Sickle Cell Disease. Rambam Maimonides Med J. 2021 Apr 29;12(2). doi: 10.5041/RMMJ.10439. PMID: 33938804.

Ahern TP, Sprague BL, Farina NH, Tsai E, Cuke M, Kontos D, Wood ME. Lifestyle, Behavioral, and Dietary Risk Factors in Relation to Mammographic Breast Density in Women at High Risk for Breast Cancer. Cancer Epidemiol Biomarkers Prev. 2021 May;30(5):936-944. doi: 10.1158/1055-9965.EPI-20-1567. Epub 2021 Feb 22. PMID: 33619019.

View Archive | Subscribe

Published by the Office of Medical Communications
The Larner College of Medicine
at The University of Vermont
Copyright 2021