April 21, 2021 | Volume III, Issue 8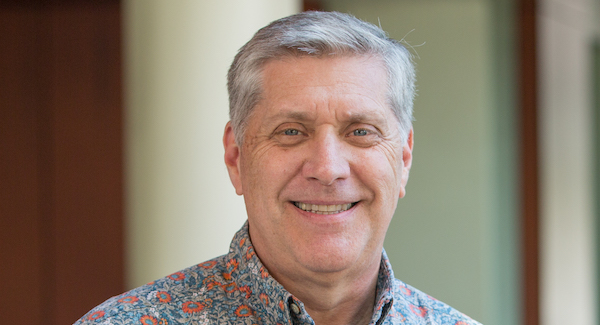 Holcombe Named UVM Cancer Center Director and Hematology/Oncology Division Chief
On April 12, the Larner College of Medicine, in collaboration with the University of Vermont Health Network and the UVM Medical Center, announced the appointment of
Randall F. Holcombe, M.D., M.B.A.,
as director of the UVM Cancer Center (UVMCC) and chief of the Division of Hematology and Oncology in the Department of Medicine. Dr. Holcombe is expected to hold the newly established J. Walter Juckett Chair in Cancer Research. He joins UVM and the UVM Health Network from the National Cancer Institute-designated University of Hawai'i Cancer Center, where he served as director since 2016. He succeeds
Richard Galbraith, M.D., Ph.D.,
and
Chris Holmes, M.D., Ph.D.,
who became interim co-directors of UVMCC in 2020, with Dr. Holmes also serving as interim chief of the Division of Hematology and Oncology since 2017. Dr. Holcombe will officially begin his tenure on August 1, 2021.
"Dr. Holcombe brings an exceptional breadth of experience as a clinical oncologist, educator, scientist and leader in cancer research and care," said Dean
Richard L. Page, M.D.
"In his dual roles, we anticipate he will have a major impact on our College, Health Network and region in all facets of cancer care, education, and investigation."
"The Department of Medicine looks forward to Dr. Holcombe joining us and contributing his expertise to continue the advancement of all four of our missions: clinical care, education, research, and service," said E.L. Amidon Chair of Medicine
Polly Parsons, M.D.
Read the full article about Dr. Holcombe's appointment.
Pictured above: Dr. Holcombe. (Courtesy photo)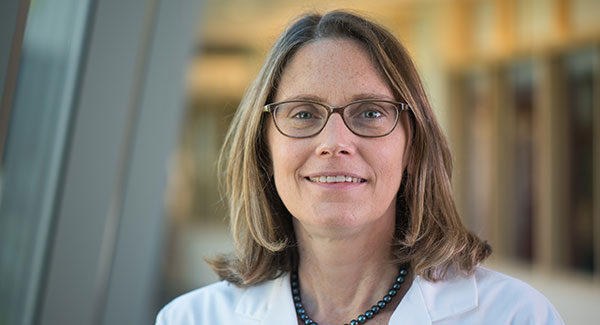 Kirkpatrick Named 2021-22 University Scholar
The University of Vermont Graduate College has announced that
Beth Kirkpatrick, M.D.,
professor and chair of microbiology and molecular genetics, has been named as one of three 2021-2022 University Scholars in recognition of her sustained excellence in research.
Dr. Kirkpatrick holds a secondary appointment as professor of medicine and is an infectious disease specialist at the UVM Medical Center. With a research background in enteric infections, mucosal immunology, and vaccines, she launched the UVM Vaccine Testing Center (VTC) in 2001. Over the past two decades, VTC has grown to include a multi-disciplinary team of investigators that perform both investigator-initiated and industry-supported phase I-III human vaccine clinical trials and controlled human infection models. Currently the team's research focuses on flaviviruses, including Dengue and Zika, and enteric infections such as rotavirus, campylobacter, and polio, and most recently, SARS-CoV-2.
Dr. Kirpatrick is also the principal investigator of the
Translational Global Infectious Diseases Research (TGIR) Center
, which is supported by a National Institutes of Health-funded Center of Biomedical Research Excellence (COBRE) grant.
Read more about Dr. Kirkpatrick.
Pictured above: Dr. Kirkpatrick. (Photo credit: Andy Duback)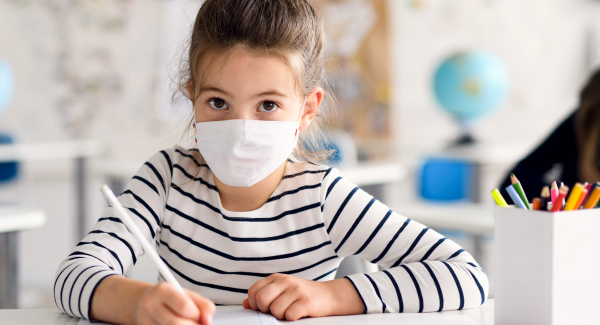 Reopening Schools Safely: A Q&A with Raszka and Lee
In the summer of 2020, a commentary in the journal Pediatrics by Professor of Pediatrics
William Raszka, M.D.,
and Associate Professor of Pediatrics
Benjamin Lee, M.D.,
led to a flurry of interest around the globe. The duo of pediatric infectious disease experts found that "children are not significant drivers of the COVID-19 pandemic" based on an analysis of early studies from Switzerland, China, France, and Australia.
They wrote: "On the basis of these data, SARS-CoV-2 transmission in schools may be less important in community transmission than initially feared." At a time when the world grappled with whether and how to reopen school safely, the response was immediate. Drs. Raszka and Lee were interviewed by numerous major media outlets, including CNN, Fox News, the Associated Press, and San Jose Mercury News. They fielded calls from school leaders and government officials seeking guidance, helping to steer decision-making during a crucial time.
Read a Q&A with Raszka and Lee.
Pictured above: Photo of a school-age child sitting at a desk and wearing a cloth facial covering over their nose, mouth, and chin.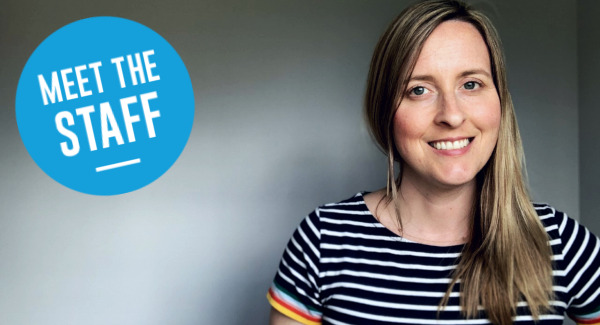 Sarah Ringler, M.Sc., Health Professions Advisor, Graduate Student Education & Postdoctoral Training

Lifelong Vermonter Sarah Ringler, M.Sc., joined the Larner College of Medicine three years ago as the pre-health advisor for graduate students, but she's been a member of the University of Vermont community for a much longer period of time.

A UVM undergraduate alumna, Ms. Ringler also received her Master of Science degree in counseling from UVM in 2010. Prior to her current position, she worked as a Howard Center school behavioral interventionist for children with autism and worked as an adolescent group clinician. After returning to UVM 10 years ago, Ms. Ringler served as a student services representative in the College of Arts and Sciences (CAS) and an advisor in UVM Continuing & Distance Education (CDE) prior to joining Larner. Since 2014, she has also been a part-time lecturer teaching a class she created called "Academic Success Strategies" for CAS undergraduate students.

In her current role, Ms. Ringler provides career advising to graduate students in the Master of Medical Science (MMS) program, as well as to others looking to enter the health professions after graduating from UVM. As a member of the Northeast Association of Advisors for the Health Professions (NEAAHP), she continuously learns about the changing requirements, expectations, and processes necessary to be a successful matriculant to medical schools and other health programs. She says one of the best aspects of her job is that the connections she creates with students never really ends—even after graduation. "I have always enjoyed helping people reach their goals— often time our paths aren't straight forward; there can be many bumps and detours along the way," she says. "A lot of advising work is helping students figure out how they can continue down a path and equipping them with the tools to get there."

"Sarah has been a great addition to the Master of Medical Science program staff," says Director Karen Lounsbury, Ph.D. "Her positive attitude and willingness to help our students is reflected in their positive feedback about the program."

Associate Dean for Undergraduate and Graduate Student Education & Postdoctoral Training Christopher Berger, Ph.D., agrees. "Sarah has managed to maintain a human connection with the MMS students during the pandemic despite the fact that much of the programmatic offerings have had to be done remotely," he says. "I have no doubt that her extra effort during these challenging times has directly contributed to continued student success."

Pictured above: Ms. Ringler (Courtesy photo)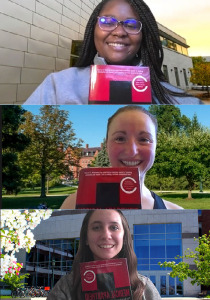 Acknowledging that the disruption and dismantling of systemic racism is a task that must involve all members of society, the Social Justice Coalition created a book club aimed at supporting 'self-education, open dialogue, and critical thinking' among members of the UVM Larner Med community, including faculty, staff, graduate students, and medical students."
— In a new blog post, titled "Dismantling Systemic Racism: Reflections on Medical Apartheid," medical students Elise Prehoda '24, Sheridan Finnie '22 and Mialovena Exume '24, share their responses to prompts discussed during a January SJC Book Club meeting where the group discussed Harriet A. Washington's book, Medical Apartheid.

Read the full post on the Larner College of Medicine blog.

Larner College of Medicine faculty, staff, administrators, graduate students, postdoctoral trainees, and medical students are encouraged to participate in the SJC Book Club. Join the email list and learn about upcoming book picks and meetings by writing to SocialJusticeCoalition@med.uvm.edu.
Pictured at left: Students Exume (top), Finnie (middle), and Prehoda (bottom) hold up their copies of Medical Apartheid during a Zoom call.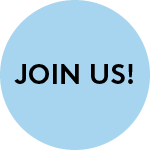 PROFESSIONALISM WEEK KICK-OFF AND AWARDS CELEBRATION!
Tuesday, May 4, 2021, 4:30 PM
Join the celebration via Zoom (see Dean's Office email for link)
For more info, visit:
www.med.uvm.edu/com/professionalism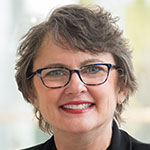 Mary Cushman, M.D., M.Sc., professor of medicine, was inducted as a member of the Association of American Physicians (AAP) during the organization's annual joint meeting with the American Society for Clinical Investigation and American Physician Scientists Association, held virtually April 8-10. Established October 10, 1885, the AAP is an honorific, elected society of America's leading physician-scientists who exemplify the pinnacle of pioneering and enduring, impactful contributions to improve health.

Several Larner faculty members will be recognized at the KidSafe Collaborative 32nd Annual Outstanding Service Awards virtual event on April 27, 2021.
Lewis First, M.D.
(top photo, at left), professor and chair of pediatrics and chief of the UVM Children's Hospital, will be honored with the Lifetime Achievement Award.
Wendy Davis, M.D.
(bottom), professor of pediatrics, and
Breena Holmes, M.D.
(middle), associate professor of pediatrics, along with the Vermont Department of Health, and Larner College of Medicine's
Vermont Child Health Improvement Program
CHAMP (Child Health Advances Measured in Practice) program team will be recognized with the Outstanding Collaboration Award.
Visit the KidSafe Collaborative website for more information about the awards event.

The Department of Pediatrics has announced the 2021 Jerold and Ingela Lucey Early Career Investigator Prize for Innovations in Infant or Child Health recipients. This annual award honors the late Jerold Lucey, M.D., a UVM professor and pioneer in pediatrics who championed innovations that improved the survival and health of preterm babies. It recognizes individuals representing three career levels who are exploring new horizons in neonatology and/or other areas of pediatrics. The 2021 Lucey Prize recipients, and their respective projects, are: Jennifer Holland, Class of 2022 medical student, for "Healthcare Utilization Patterns of Adolescents and Young Adults in Vermont;" Anna Zuckerman, M.D., 2019-20 chief resident in pediatrics, for "Updating Morning Report: Increasing Educational Quality and Satisfaction for Pediatric Residents and Faculty;" Jonathan Flyer, M.D., assistant professor of pediatrics and pediatric cardiologist, for "Effect of Losartan or Atenolol on Children and Young Adults with Bicuspid Aortic Valve and Dilated Aorta;" and Jessica Heath, M.D., assistant professor of pediatrics and biochemistry and pediatric hematologist/oncologist, for "CALM-AF10 Leukemia is Characterized by Altered Cell Migration and Overexpression of CXCR4."

Pictured at left (top to bottom): Ms. Holland, Dr. Zuckerman, Dr. Flyer and Dr. Heath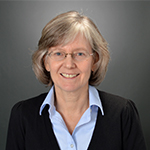 Donna O'Malley, M.L.S., library associate professor in the Dana Medical Library, was selected as one of 24 fellows in the Data Analytics Research Training (DART) Fellowship conducted by The University of Texas at Arlington and funded by the National Network of Libraries of Medicine. The DART Fellowship is a six-week cohort training and development program, providing a guided pathway for information professionals to acquire data literacy skills using common methodologies applied toward public health efforts. The program ran in March 2021.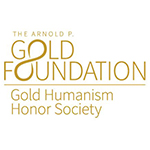 Several members of the medical Class of 2022 have been inducted into the Gold Humanism Honor Society (GHHS). The GHHS recognizes students who have demonstrated outstanding personal/interpersonal characteristics in their interactions with fellow students/teachers/staff and/or patients and their families. Students are selected through a peer evaluation survey and by College faculty and staff members. New inductees are M
egan Elizabeth Boyer; Richard Joseph Brach; Jose Calderon; Patrick Daniel Clarke; Marlijne Clasina Cook; Noorin Ali Damji; Alim Esemenli; Adam Fakhri; Lauren Gabrielle Gernon; Kalin J. Gregory-Davis; Luke Michael Higgins; Erick Shane MacLean; Kelly Erin MacPherson; Rose M. Martin; Colby Leaver McGinn; Francis T. Mtuke; Ashleigh N. Peterson; and Jacob O. Weiss.

CITATION HIGHLIGHTS
Nivarthi UK, Swanstrom J, Delacruz MJ, Patel B, Durbin AP, Whitehead SS, Kirkpatrick BD, Pierce KK, Diehl SA, Katzelnick L, Baric RS, de Silva AM. A tetravalent live attenuated dengue virus vaccine stimulates balanced immunity to multiple serotypes in humans. Nat Commun. 2021 Feb 17;12(1):1102. doi: 10.1038/s41467-021-21384-0. PMID: 33597521; PMCID: PMC7889627.
Polish LB, Pritt B, Barth TFE, Gottstein B, O'Connell EM, Gibson PC. First European Haplotype of Echinococcus multilocularis Identified in the United States: An Emerging Disease? Clin Infect Dis. 2021 Apr 8;72(7):1117-1123. doi: 10.1093/cid/ciaa245. PMID: 32198510; PMCID: PMC8028098.
Gonzales MM, Short MI, Satizabal CL, O' Bryant S, Tracy RP, Zare H, Seshadri S. Blood biomarkers for dementia in Hispanic and non-Hispanic White adults. Alzheimers Dement (N Y). 2021 Apr 9;7(1):e12164. doi: 10.1002/trc2.12164. PMID: 33860071; PMCID: PMC8033409.
Taatjes DJ, Roth J. In focus in HCB. Histochem Cell Biol. 2021 Apr 13. doi: 10.1007/s00418-021-01986-x. Epub ahead of print. PMID: 33846859.
Parikh NS, Koh I, VanWagner LB, Elkind MSV, Zakai NA, Cushman M. Liver Fibrosis is Associated with Ischemic Stroke Risk in Women but not Men: The REGARDS Study. J Stroke Cerebrovasc Dis. 2021 Apr 15;30(7):105788. doi: 10.1016/j.jstrokecerebrovasdis.2021.105788. Epub ahead of print. PMID: 33866274.
Boucher MN, May V, Braas KM, Hammack SE. PACAP orchestration of stress- related responses in neural circuits. Peptides. 2021 Apr 15:170554. doi: 10.1016/j.peptides.2021.170554. Epub ahead of print. PMID: 33865930.
Salehi Omran S, Hartman A, Zakai NA, Navi BB. Thrombophilia Testing After Ischemic Stroke: Why, When, and What? Stroke. 2021 Apr 20:STROKEAHA120032360. doi: 10.1161/STROKEAHA.120.032360. Epub ahead of print. PMID: 33874743.
Kaminsky DA, Grosset DG, Kegler-Ebo DM, Cangiamilla S, Klingler M, Zhao P, Oh C. Natural history of lung function over one year in patients with Parkinson's disease. Respir Med. 2021 Apr 16;182:106396. doi: 10.1016/j.rmed.2021.106396. Epub ahead of print. PMID: 33866196.
Arnold ME, Dostmann WR, Martin J, Previs MJ, Palmer B, LeWinter M, Meyer M. Serca2a-Phospholamban Interaction Monitored by an Interposed Circularly Permutated Green Fluorescent Protein. Am J Physiol Heart Circ Physiol. 2021 Apr 16. doi: 10.1152/ajpheart.00858.2020. Epub ahead of print. PMID: 33861144.
Schindlbeck KA, Gupta DK, Tang CC, O'Shea SA, Poston KL, Choi YY, Dhawan V, Vonsattel JP, Fahn S, Eidelberg D. Neuropathological correlation supports automated image-based differential diagnosis in parkinsonism. Eur J Nucl Med Mol Imaging. 2021 Apr 10. doi: 10.1007/s00259-021-05302-6. Epub ahead of print. PMID: 33839891.
Letizia AG, Ge Y, Vangeti S, Goforth C, Weir DL, Kuzmina NA, Balinsky CA, Chen HW, Ewing D, Soares-Schanoski A, George MC, Graham WD, Jones F, Bharaj P, Lizewski RA, Lizewski SE, Marayag J, Marjanovic N, Miller CM, Mofsowitz S, Nair VD, Nunez E, Parent DM, Porter CK, Santa Ana E, Schilling M, Stadlbauer D, Sugiharto VA, Termini M, Sun P, Tracy RP, Krammer F, Bukreyev A, Ramos I, Sealfon SC. SARS-CoV-2 seropositivity and subsequent infection risk in healthy young adults: a prospective cohort study. Lancet Respir Med. 2021 Apr 15:S2213-2600(21)00158-2. doi: 10.1016/S2213-2600(21)00158-2. Epub ahead of print. PMID: 33865504; PMCID: PMC8049591.
Whitaker EE, Johnson AC, Miller JE, Lindner DP, Cipolla MJ. Abnormal development of cerebral arteries and veins in offspring of experimentally preeclamptic rats: Potential role in perinatal stroke. Mech Ageing Dev. 2021 Apr 14;196:111491. doi: 10.1016/j.mad.2021.111491. Epub ahead of print. PMID: 33864898.

View Archive | Subscribe

Published by the Office of Medical Communications
The Larner College of Medicine
at The University of Vermont
Copyright 2021