September 8, 2021 | Volume III, Issue 17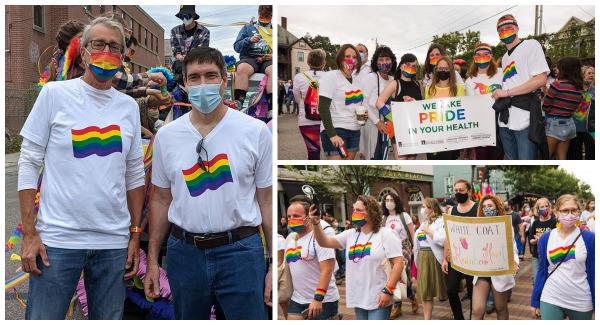 Larner and UVM Medical Center March for Pride
Hundreds of Larner College of Medicine, University of Vermont Medical Center, and UVM College of Nursing and Health Sciences clinicians, faculty members, staff and students marched alongside one another, representing Vermont's only academic medical center at the annual Vermont Pride Parade on September 5. The annual event gave the community a much-needed dose of color, celebration, acceptance and, of course, LGBTQ+ pride on a gray and windy late summer day.

Hosted by the Pride Center of Vermont and GLAM Vermont, the Pride Vermont Parade & Festival first launched in 1983 and since then, has brought thousands of people together to celebrate the rich diversity of the LGBTQ+ community in Vermont. The Larner College of Medicine medical student Gender & Sexuality Alliance has a long history of participating in the parade, and over the past several years, both Larner and the UVM Medical Center have jointly sponsored the event.

For the 2021 Pride Parade & Festival, the UVM College of Nursing and Health Sciences joined Larner and the UVM Medical Center as sponsors. This year's t-shirt displayed a rainbow flag on the front and logos of the colleges and medical center, along with the UVM Children's Hospital, on the back.

Link to a slideshow of photos from the 2021 Pride Vermont Festival and Parade.
Pictured above (clockwise, from left to right):
Larner Dean Rick Page, M.D., and UVM Medical Center President & CEO Stephen Leffler, M.D.; UVM community members display a banner they carried during the parade that reads "We Take PRIDE in Your Health"; medical student members of the Larner Gender & Sexuality Alliance march in the parade. (Photos: Jennifer Nachbur and Andy Duback)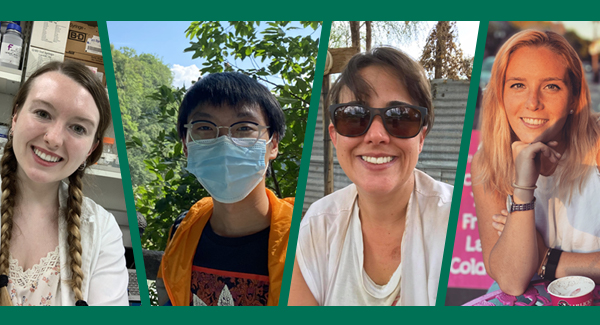 Welcome to the Next Generation of Biomedical Scientists
On Monday, August 31, the University of Vermont officially kicked off the 2021 academic year with the first day of classes for undergraduate students and a large number of graduate students, many of whom are working or taking courses with Larner College of Medicine faculty members.

Among UVM's latest arrivals are graduate students seeking a Ph.D. or master's degree in one of nine interdepartmental, interdisciplinary programs for which Larner is proud to collaborate with the UVM Graduate College, Continuing & Distance Education, the College of Agriculture & Life Sciences, College of Engineering & Mathematical Sciences, College of Nursing & Health Sciences, and College of Arts & Sciences.

This next generation of biomedical scientists brings multifaceted backgrounds to their research and studies in the Biomedical Engineering (BioEng), Cellular, Molecular, & Biomedical Sciences (CMB), Neuroscience, Medical Science, Pharmacology, Pathology, Public Health (MPH), Microbiology & Molecular Genetics, and Clinical and Translational Science programs.

Read more about a few of the graduate students starting their journeys at UVM and the Larner College of Medicine, including CMB students Allison Morrissey and Briana Hilton, BioEng student Haorui Sun, and MPH student Katia Vieira de Moraes LaCasse, M.D.
Pictured above (left to right): Allison Morrissey, Haorui Sun, Katia Vieira de Moraes LaCasse, and Brianna Hilton.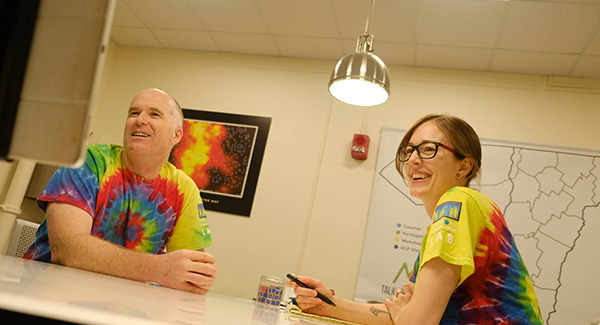 Gramling and Team Examines Moments of Connection during Serious Illness
Bob Gramling, M.D., D.Sc., has witnessed grief in its many forms. As the inaugural Holly and Bob Miller Chair in Palliative Medicine and a professor of family medicine, he counsels seriously ill patients and their families while they navigate the challenging terrain between life and death.

During the COVID-19 pandemic, Dr. Gramling worked with a University of Vermont Medical Center team to provide critical support at a Burlington nursing home experiencing an outbreak. He sat with patients, often holding a phone or iPad so they could say goodbye to loved ones who, because of safety precautions, couldn't be present. The forced distancing was difficult, but moments of connection still emerged.

These moments—as brief as they may be—deserve attention, says Gramling. He wants to find the communicative patterns that develop. If his team can uncover a clearer picture of the exchanges that bring humans together in empathy and compassion, then perhaps medical professionals can collectively create end-of-life journeys that are a little less lonely and fraught with fear, and maybe even a little more joyful.

Read the full article, "A Search for Meaning," in the summer edition of Vermont Medicine.
Pictured above: Dr. Gramling (left) and Francesca Arnoldy, director of UVM's end-of-life doula program, wearing their lab-themed t-shirts in the Vermont Conversation Lab in the Given Courtyard.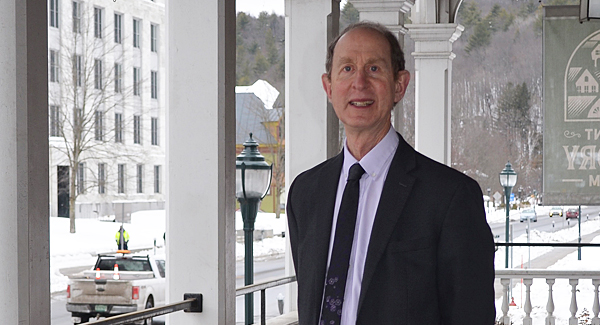 Levine Recounts the Pandemic "Wild Wave" at 2021 Stetson Lecture
When Vermont Governor Phil Scott appointed Mark Levine, M.D., as commissioner of health in January 2017, it's unlikely either of them anticipated how closely they would be working together to keep Vermonters as safe and healthy as possible during a worldwide pandemic. Regardless, they took on the challenge and proved to be a well-matched team in the face of intense adversity.

On September 1, 2021, Levine, a longtime professor of medicine and former associate dean for graduate medical education at the Larner College of Medicine, recounted the details of Vermont's journey to-date through the COVID-19 pandemic at the sixth annual Stetson Lecture in Technological Advances in Medicine. In his talk, titled "Riding the Wild Wave: My 18 Months' Experience as Vermont's Health Commissioner during the COVID-19 Pandemic," Levine reviewed the steps taken and lessons learned—from the first COVID-positive case in Vermont in March 2020 and subsequent statewide stay-at-home order, to testing and personal protective equipment shortages, to "turning the spigot" to reopen, and, currently, the vaccination campaign and addressing the Delta variant.

"We're still early in the pandemic," Dr. Levine reminded attendees. However, he added,
"we have a resilient population ... we have the resilience to come through this."

The Stetson Lecture is supported by a fund established through a $100,000 estate gift from UVM alumni Dr. John and Mrs. Roberta Stetson. A Rutland resident and UVM Wilbur Fund scholarship recipient, Stetson had a 39-year career as an orthopaedic surgeon.
Pictured above: Dr. Levine (Photo: Katie Kittell)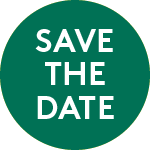 The Gender Equity Education Series on Lessons Learned from COVID-19 in Vermont presents

Cary Brown, State of Vermont Commission on Women

"Essential at Work and Home: Women and COVID-19"

Monday, September 13, 2021, 12:00 pm - 1:00 pm
Join via Zoom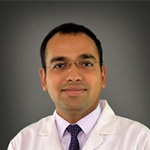 Deepak Gupta, M.D., assistant professor of neurological sciences, is the principal investigator on a collaborative, multi-site project, titled "Ontology-based, Real-time, Machine learning Informatics System for Parkinson's Disease" (ORMIS-PD). Funded by a two-year $400,000 Department of Defense grant, the ORMIS-PD project will involve the integration of the Parkinson and Movement Disorders Ontology (PMDO)-based clinical data captured at point-of-care and machine learning algorithm for comparing differences in ORMIS-PD generated diagnostic classification and prognosis measures between neurotoxin-associated PD and idiopathic PD. Co-investigators on the study are James Boyd, M.D., professor of neurological sciences; Satya Sahoo, Ph.D., associate professor of computer science and director of the Biomedical Health Informatics Ph.D. program at Case Western Reserve University; and Amie Hiller, M.D., associate professor of neurology at Oregon Health & Sciences University/Portland VA Medical Center.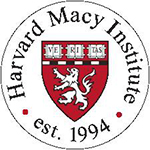 Multiple members of the Larner College of Medicine faculty and staff, including Senior Associate Dean for Medical Education Christa Zehle, M.D., Clinical Simulation Laboratory Director of Education and Operations Cate Nicholas, Ed.D, M.S., P.A., Assistant Professor of Neurological Sciences Abigail Hielscher, Ph.D., Associate Professor of Medicine Garth Garrison, M.D., and Teaching Academy Director of Curricular Evaluation and Assessment Leigh Ann Holterman, Ph.D., have been accepted for the Harvard Macy Institute's "A Systems Approach to Assessment in Health Professions Education" course, which takes place virtually from October 17-22. The program applies systems-thinking in designing assessment programs that support the continuous quality improvement of all educational programs across a continuum using multiple methods such as interactive presentations, case discussions, small group journal clubs, institutional planning groups, electives on assessment tools and approaches, and consultations with faculty experts.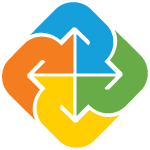 The following Larner faculty, staff, and medical students have been appointed to the new Medical Education Anti-Racism Task Force, which reports to the Dean's Advisory Committee on Diversity, Equity and Inclusion: Leigh Ann Holterman, Ph.D., director of curricular evaluation and assessment in the Teaching Academy and assistant professor of psychiatry, who is serving as chair; Jason Bartsch, M.D., assistant professor of medicine and co-director, inpatient medicine clerkship; Stephen Berns, M.D., associate professor of family medicine and course director, Professionalism, Communication and Reflection; Ellen Black, Ph.D., assistant professor of neurological sciences; Rebecca Wilcox, M.D., associate professor of pathology and laboratory medicine; Cara Simone, M.A., manager of curricular design and delivery; Kiana Heredia '24; Krisandra Kneer '23; Hakeem Yousef '22; Ashta Narain '23; and Anneliese Lapides '24.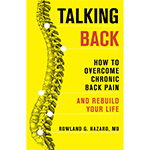 Rowland G. Hazard, M.D.'78, emeritus professor of orthopedics at the Geisel School of Medicine at Dartmouth, has published a new book, titled Talking Back. Published by Rowman and Littlefield, the book "brings the reader into the classroom with people disabled by chronic back pain to experience the insights and lessons that have helped thousands of them to regain the physical and emotional capacities to resume productive lives and wellness." Hazard has devoted his over 30-year clinical and research careers to the understanding and care of people who are disabled by chronic low back pain. He has been a pioneer in the field of rehabilitation, and is internationally known for developing the goal achievement model for overcoming painful disability.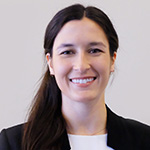 Class of 2022 medical student Alexa Pius was first author on a study, titled "Articular cartilage thickness changes differ between males and females 4 years following anterior cruciate ligament reconstruction," in the Journal of Orthopaedic Research. Coauthors on the study include Bruce Beynnon, Ph.D., McClure Professor of Musculoskeletal Research and director of research in the Department of Orthopaedics and Rehabilitation; Niccolo Fiorentino, Ph.D., assistant professor of mechanical engineering; Mack Gardner-Morse, M.S., research engineering in orthopaedics and rehabilitation; Pamela Vacek, Ph.D., research associate professor of biomedical statistics; Mike DeSarno, M.S., research biostatistician in biomedical statistics; Mathew Failla, PT, Ph.D., assistant professor of rehabilitation and movement science; James Slauterbeck, M.D., professor of orthopaedics and rehabilitation; Daniel Sturnick, M.S., and Erin Argentier of the Hospital for Special Surgery in New York, N.Y.; and Timothy Tourville, Ph.D., ATC, associate professor of rehabilitation and movement sciences.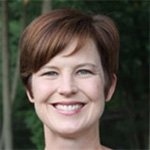 Lindsey Tulipani, Ph.D., a doctoral student in the UVM Biomedical Engineering graduate program, recently successfully defended her dissertation, titled "Sit-Stand Performance With Wearables: An Indicator Of Functional Impairment And Fall Risk In Multiple Sclerosis," as part of a National Institutes of Health-funded project. Her advisors are Andrew Solomon, M.D., associate professor of neurological sciences, and Susan Kasser, Ph.D., associate professor of rehabilitation and movement sciences.

CITATION HIGHLIGHTS
ATTACC Investigators, et al. [including Cushman M]. Therapeutic Anticoagulation with Heparin in Noncritically Ill Patients with Covid-19. N Engl J Med. 2021 Aug 26;385(9):790-802. doi: 10.1056/NEJMoa2105911. Epub 2021 Aug 4.PMID: 34351721; PMCID: PMC8362594.
REMAP-CAP Investigators, et al. [including Cushman M]. Therapeutic Anticoagulation with Heparin in Critically Ill Patients with Covid-19. N Engl J Med. 2021 Aug 26;385(9):777-789. doi: 10.1056/NEJMoa2103417. Epub 2021 Aug 4. PMID: 34351722; PMCID: PMC8362592.
Davidson CD, Gillis NE, Carr FE. Thyroid Hormone Receptor Beta as Tumor Suppressor: Untapped Potential in Treatment and Diagnostics in Solid Tumors. Cancers. 2021; 13(17):4254. https://doi.org/10.3390/cancers13174254
Davidson CD, Carr FE. Review of pharmacological inhibition of thyroid cancer metabolism. J Cancer Metastasis Treat 2021;7:45. http://dx.doi.org/10.20517/2394-4722.2021.77
Neven P, Rugo HS, Tolaney SM, Iwata H, Toi M, Goetz MP, Kaufman PA, Lu Y, Haddad N, Hurt KC, Sledge GW Jr. Abemaciclib plus fulvestrant in hormone receptor-positive, human epidermal growth factor receptor 2-negative advanced breast cancer in premenopausal women: subgroup analysis from the MONARCH 2 trial. Breast Cancer Res. 2021 Aug 23;23(1):87. doi: 10.1186/s13058-021-01463-2. PMID: 34425869; PMCID: PMC8381581.
Davidson CD, Bolf EL, Gillis NE, Cozzens LM, Tomczak JA, Carr FE. Thyroid Hormone Receptor Beta Inhibits PI3K-Akt-mTOR Signaling Axis in Anaplastic Thyroid Cancer via Genomic Mechanisms. J Endocr Soc. 2021 Jun 1;5(8):bvab102. doi: 10.1210/jendso/bvab102. PMID: 34258492; PMCID: PMC8271203.
Taatjes DJ, Roth J. In focus in HCB. Histochem Cell Biol. 2021 Sep 1. doi: 10.1007/s00418-021-02021-9. Epub ahead of print. PMID: 34468844.
MacLehose RF, Ahern TP, Lash TL, Poole C, Greenland S. The Importance of Making Assumptions in Bias Analysis. Epidemiology. 2021 Sep 1;32(5):617-624. doi: 10.1097/EDE.0000000000001381. PMID: 34224472; PMCID: PMC8318561.
Hockstein MA, Haycock K, Wiepking M, Lentz S, Dugar S, Siuba M. Transthoracic Right Heart Echocardiography for the Intensivist. J Intensive Care Med. 2021 Sep;36(9):1098-1109. doi: 10.1177/08850666211003475. Epub 2021 Apr 15. PMID: 33853435.
Melbostad HS, Savage PD, Mahoney K, Gaalema DE, Ades PA, Shepard DS. Financial Analysis of Cardiac Rehabilitation and the Impact of COVID-19. J Cardiopulm Rehabil Prev. 2021 Sep 1;41(5):308-314. doi: 10.1097/HCR.0000000000000643. PMID: 34461621.
Krug MI, Vacek PM, Choquette R, Beynnon BD, Slauterbeck JR. Compliance and Fidelity With an Injury Prevention Exercise Program in High School Athletics. Sports Health. 2021 Sep 7:19417381211043120. doi: 10.1177/19417381211043120. Epub ahead of print. PMID: 34490822.
Bryant BH. Feasibility of an Entrustable Professional Activity for Pathology Resident Frozen Section Training. Acad Pathol. 2021 Aug 31;8:23742895211041757. doi: 10.1177/23742895211041757. PMID: 34485691; PMCID: PMC8411628.
Cheung KL, Tamura MK, Stapleton RD, Rabinowitz T, LaMantia MA, Gramling R. Feasibility and Acceptability of Telemedicine-Facilitated Palliative Care Consultations in Rural Dialysis Units. J Palliat Med. 2021 Sep;24(9):1307-1313. doi: 10.1089/jpm.2020.0647. Epub 2021 Jan 19. PMID: 33470899; PMCID: PMC8392074.
DeCamp M, Levine M; for the ACP Ethics, Professionalism and Human Rights Committee. Physician Suicide Prevention and the Ethics and Role of a Healing Community: an American College of Physicians Policy Paper. J Gen Intern Med. 2021 Sep;36(9):2829-2835. doi: 10.1007/s11606-021-06852-z. Epub 2021 Jun 2. PMID: 34076842; PMCID: PMC8170626.
Frydman JL, Gelfman LP, Lindenberger EC, Smith CB, Berns S, Kelley AS, Dow LA. Virtual Geritalk: Improving Serious Illness Communication of Clinicians Who Care for Older Adults. J Pain Symptom Manage. 2021 Sep;62(3):e206-e212. doi: 10.1016/j.jpainsymman.2021.02.024. Epub 2021 Feb 22. PMID: 33631324; PMCID: PMC8380266.

View Archive | Subscribe

Published by the Office of Medical Communications
The Larner College of Medicine
at The University of Vermont
Copyright 2021