May 19, 2021 | Volume III, Issue 10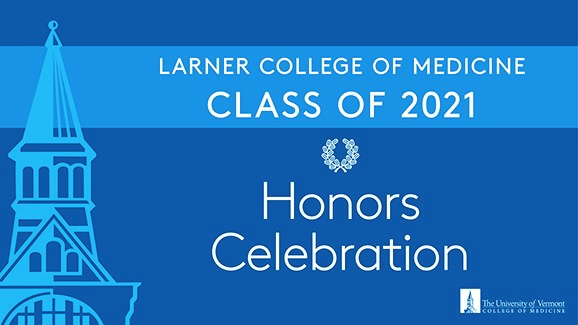 Medical Students, Faculty and Staff Recognized at Honors Celebration
In a salute to graduating medical students' accomplishments and to honor the faculty and staff who have supported them during their medical education journey, the Larner College of Medicine launched a virtual 2021 Honors Celebration on May 6, 2021.
Visitors to the Honors Celebration page can view welcome and congratulatory remarks from Dean Richard L. Page, M.D., as well as presentations of awards by faculty and medical students that recognize the accomplishments of Class of 2021 medical students, faculty, and staff.
View the virtual Honors Celebration.
See the full article, including a list of awards and awardees.
Graphic above: The words "Larner College of Medicine Class of 2021 Honors Celebration" in white lettering on a blue background.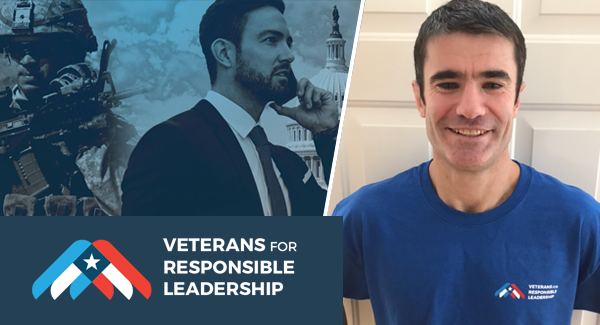 Upholding Standards: Physician and Veteran Barkhuff Mixes Medicine and Politics
While the U.S. is six months past the 2020 presidential election and more than three months beyond the inauguration of President Joe Biden, pivotal elections—like the May 1 special election in Texas' 6th Congressional District—continue to take place across the country, many of which attract the attention and support of political action committees (PACs). One of those PACs—Veterans for Responsible Leadership (VLR)—was founded by Larner Assistant Professor of Surgery Daniel Barkhuff, M.D., a U.S. Naval Academy graduate, veteran, and former Navy SEAL.

Barkhuff, who graduated from Harvard Medical School and completed residency and a year as an attending at the University of New Mexico before joining the UVM faculty, has always lived by the Navy's core values of honor and courage and a sworn commitment to protect the U.S. Constitution. After Donald Trump was sworn in as president in January 2017, Barkhuff personally felt the tenets of that document were in jeopardy.

In medicine and in government, says Barkhuff, "Good decisions are made when one adheres to certain moral and ethical standards."

In March 2017, guided by his personal beliefs, he took action. Working from his living room table, he launched a closed Facebook group and in May 2017, filed with the Federal Election Commission for PAC status for VRL, which has strength, optimism, integrity, service, and civility as its core principles. A month later, he joined UVM's Division of Emergency Medicine.

In the past four years, VRL has supported military veteran candidates in several statewide races, aligned with The Lincoln Project, and increased its membership significantly, with an aim to develop their own candidates.

Read a December 18, 2020 New Yorker article featuring VRL and Barkhuff here.

Read the full article about Barkhuff's work with VRL.
Pictured above: Graphic featuring a Veterans for Responsible Leadership logo and image of a military member, a man on a cell phone, with the U.S. capitol building in the background on the left, with a photo of Dr. Barkhuff on the right.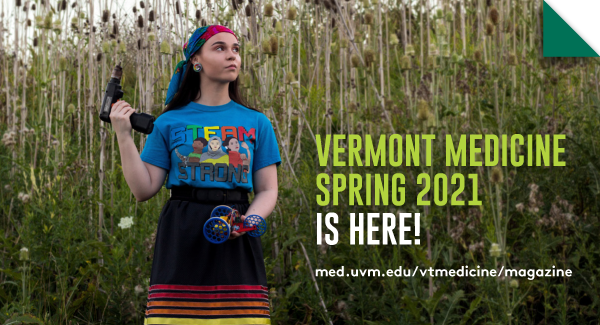 Spring 2021 Vermont Medicine Issue Available Now
Feature stories include "Diverse Voices, Common Cause," about the VT LEND program's most diverse cohort in history (including program participant Danielle Boyer, robot builder and founder of The STEAM Connection, seen above) and "Supporting Vermont Kids," which is focused on two alums who have become leaders in critical pediatric fields. "Say it Forward" features reflections and notes from alums who have participated in the College's White Coat Notes Project.
Image above: Ms. Boyer poses in a field wearing a "STEAM STRONG" logo t-shirt and holding a screwdriver in one hand and a robotic model in the other. Text reads "Vermont Medicine Spring 2021 is here! med.uvm.edu/vtmedicine/magazine".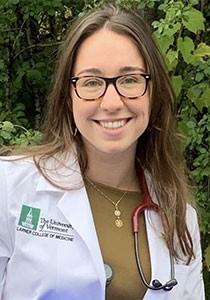 I stood there with people holding hands and people walking alone. I thought about how, just three days prior, I learned about a survivor's story via an Instagram page, a survivor who I had known as a friend many years ago. When I read her post, I cried. I cried for her, for other friends who shared their stories with me, for the people who hadn't shared their stories."
– Sadie Casale, Class of 2024 medical student, in a recent blog post, titled "'A Weight in the Center of My Chest': Becoming a Better Ally," about her experience participating in a walkout held on the UVM campus in solidarity for victims of sexual assault.
Read the full post on the Larner College of Medicine blog.
Pictured above: Ms. Casale.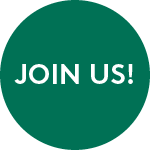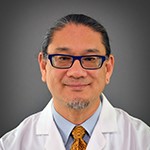 Gary An, M.D., professor of surgery in the Division of Acute Care Surgery, was elected to membership in the Society of University Surgeons (SUS) in February 2021. Dr. An was also recently invited to serve as a specialty chief editor for a new journal from Frontiers, titled Frontiers in Systems Biology. He will be the specialty chief editor for the "Translational Systems Biology" category. Frontiers is a leading Open Access Publisher and Open Science Platform.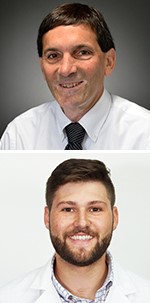 Class of 2023 medical student Warren Grunvald is first author and Daniel Wolfson, M.D., associate professor of surgery, is senior author on a study in the Journal of the American College of Emergency Physicians Open, titled "COVID-10: A new barrier to treatment for opioid use disorder in the emergency department." Co-authors on the paper include Ramsey Herrington, M.D., associate professor of surgery and chief of emergency medicine; Roz King, M.S.N., R.N., research program manager, Division of Emergency Medicine; Scott Mackey, Ph.D., assistant professor of psychiatry; Sanchit Maruti, M.D., assistant professor of psychiatry; and Richard Rawson, Ph.D., professor of psychiatry.
Pictured at left: Dr. Wolfson (top), and Mr. Grunvald.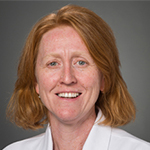 Breena Holmes, M.D., associate professor of pediatrics and senior faculty in the Vermont Child Health Improvement Program, received the 2021 Vermont Public Service Award from the Bi-State Primary Care Association, which serves both Vermont and New Hampshire. This award honors individuals whose position allows them to make extraordinary contributions in the area of public health and primary care access in Vermont and New Hampshire.

"Arctic Suns" team members and Larner faculty members Gilman Allen, M.D., professor of medicine, Sean Diehl, Ph.D., associate professor of microbiology and molecular genetics, and Daniel Weiss, M.D., Ph.D., professor of medicine, were among only 30 people who participated at the traditional location of the annual Vermont Special Olympics Penguin Plunge at the waterfront boat launch in Burlington on March 27, 2021. According to Dr. Weiss, the team has participated and fundraised in the event, which offered a virtual option in 2021, for at least 11 years.
Pictured at left: (Top photo, from left to right) Drs. Allen, Diehl, child participant, and Dr. Weiss; (middle photo) Arctic Sun team members walk out of the water after their plunge; (bottom) Dr. Weiss dives in!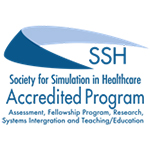 The Clinical Simulation Laboratory (CSL) at the University of Vermont has been reaccredited for another five-year period by the Society of Simulation in Healthcare (SSH) and the Council for Accreditation of Healthcare Simulation Programs. Out of 194 programs currently accredited by SSH, UVM's CSL, which is led by Vincent Miller, M.D., director of clinical simulation and associate professor of anesthesiology, and Cate Nicholas, M.S., P.A., Ed.D., director of education and operations and the Standardized Patient Program and assistant professor of family medicine, is one of only four programs in the world that is accredited in all areas (teaching, assessment, research, patient safety, and fellowship).

CITATION HIGHLIGHTS
Page RL. The Closing Argument for Surgical Left Atrial Appendage Occlusion. N Engl J Med. 2021 May 15. doi: 10.1056/NEJMe2106069. Epub ahead of print. PMID: 33999543.
Wilcock AD, Barnett ML, McWilliams JM, Grabowski DC, Mehrotra A. Hospital Responses to Incentives in Episode-Based Payment for Joint Surgery: A Controlled Population-Based Study. JAMA Intern Med. 2021 May 17. doi: 10.1001/jamainternmed.2021.1897. Epub ahead of print. PMID: 33999159.
Waheed W, Carey ME, Tandan SR, Tandan R. Post COVID-19 vaccine small fiber neuropathy. Muscle Nerve. 2021 Apr 13. doi: 10.1002/mus.27251. Epub ahead of print. PMID: 33851437.
Tarbi EC, Gramling R, Bradway C, Meghani SH. "If it's the time, it's the time": Existential communication in naturally-occurring palliative care conversations with individuals with advanced cancer, their families, and clinicians. Patient Educ Couns. 2021 May 10:S0738-3991(21)00333-5. doi: 10.1016/j.pec.2021.04.040. Epub ahead of print. PMID: 33992483.
Jensen GL, Compher C, Malone A, Guenter P. Concurrent and predictive validity of AND-ASPEN Malnutrition Consensus is satisfactory in hospitalized patients: a longitudinal study - A Commentary. JPEN J Parenter Enteral Nutr. 2021 May 14. doi: 10.1002/jpen.2187. Epub ahead of print. PMID: 33990987.
Giddings EL, Champagne DP, Wu MH, Laffin JM, Thornton TM, Valenca-Pereira F, Culp-Hill R, Fortner KA, Romero N, East J, Cao P, Arias-Pulido H, Sidhu KS, Silverstrim B, Kam Y, Kelley S, Pereira M, Bates SE, Bunn JY, Fiering SN, Matthews DE, Robey RW, Stich D, D'Alessandro A, Rincon M. Mitochondrial ATP fuels ABC transporter-mediated drug efflux in cancer chemoresistance. Nat Commun. 2021 May 14;12(1):2804. doi: 10.1038/s41467-021-23071-6. PMID: 33990571.
Uijtdehaage S, Ho MJ, Harvey E, Dorris CS, Huggett KN. Academies in Health Professions Education: A Scoping Review. Acad Med. 2021 May 11. doi: 10.1097/ACM.0000000000004161. Epub ahead of print. PMID: 33983143.
Schulte JJ, Chapel DB, Attanoos R, Brcic L, Burn J, Butnor KJ, Chang N, Chen H, Dacic S, De Perrot M, Fukuoka J, Galateau-Salle F, Godschachner T, Hiroshima K, Klebe S, Krausz T, Litzky L, Marchevsky AM, Mueller J, Nabeshima K, Nicholson AG, Pal P, Roden AC, Rorvig S, Santoni-Rugiu E, Tazelaar H, Tsao MS, Walts AE, Weynand B, Zaizen Y, Zhang YZ, Husain AN. Comparison of Nuclear Grade, Necrosis, and Histologic Subtype Between Biopsy and Resection in Pleural Malignant Mesothelioma. Am J Clin Pathol. 2021 May 12:aqab054. doi: 10.1093/ajcp/aqab054. Epub ahead of print. PMID: 33978147.
Joseph S, Whitman TJ, Buckner FS, Cogen AL. Case Report: Miltefosine Failure and Spontaneous Resolution of Cutaneous Leishmaniasis braziliensis. Am J Trop Med Hyg. 2021 May 10:tpmd201642. doi: 10.4269/ajtmh.20-1642. Epub ahead of print. PMID: 33970891.
Weiss DJ, Segal K, Casaburi R, Hayes J, Tashkin D. Effect of mesenchymal stromal cell infusions on lung function in COPD patients with high CRP levels. Respir Res. 2021 May 8;22(1):142. doi: 10.1186/s12931-021-01734-8. PMID: 33964910; PMCID: PMC8106850.

View Archive | Subscribe

Published by the Office of Medical Communications
The Larner College of Medicine
at The University of Vermont
Copyright 2021