October 21, 2020 | Volume II, Issue 20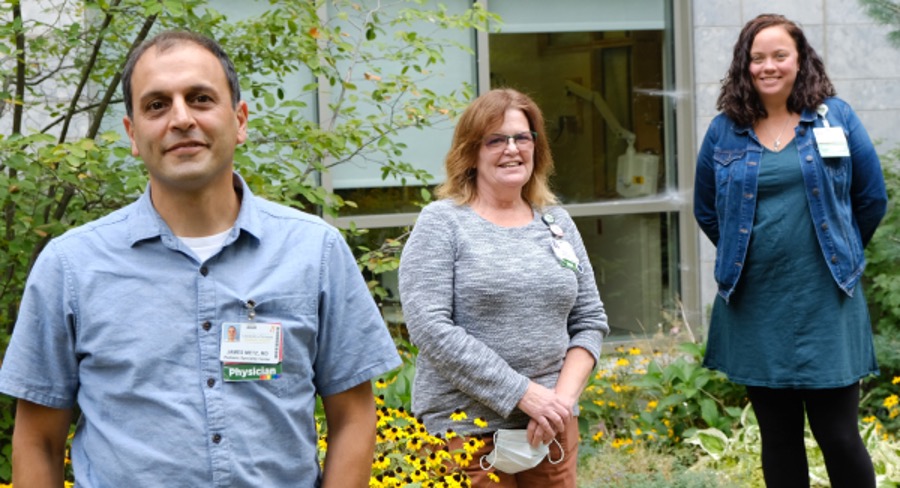 Metz and Team Aim to Keep North Country Children Safe

As a new medical student graduate just beginning a pediatric residency at Seattle Children's Hospital in 2006, James Metz, M.D., never imagined that 12 years later, he'd return to his alma mater and home state as one of only two board-certified child abuse pediatricians in Vermont.
Now an assistant professor of pediatrics at the Larner College of Medicine and the sole child abuse specialist at UVM Children's Hospital, Dr. Metz, along with his team at the UVM Medical Center's Child Safe Program, are making a positive impact on health care for mistreated children in the state.
"We are so fortunate to have James with us," says Lewis First, M.D., M.S., professor and chair of pediatrics and UVM Children's Hospital chief. "He recognizes that we'll only succeed if we continue to connect and build partnerships with state agencies, organizations, schools, and all those interested in advocating for the health, safety, and wellbeing of children across Vermont and upstate New York. His efforts to build a truly collaborative program is helping our state become a national leader in child abuse prevention and treatment."
Read more about Dr. Metz's important work.
Pictured above: Dr. Metz (left) with Child Safe Program team members Tracey Wagner, R.N., and Mary-Ellen Rafuse, M.S.W.

Praise for UVM's Coronavirus Response
Deborah Birx, M.D., coronavirus response coordinator for the White House Coronavirus Task Force, visited the University of Vermont on October 10 during her national information-gathering tour of higher education coronavirus responses and best practices. Prior to a press conference at the end of her visit, Dr. Birx held separate meetings with UVM President Suresh Garimella, students, and faculty from different colleges around the university.
Larner's Jan Carney, M.D., M.P.H., associate dean for public health and health policy and senior advisor to the dean, Beth Kirkpatrick, M.D., chair of microbiology and molecular genetics and director of the Vaccine Testing Center, Deborah Leonard, M.D., Ph.D., chair of pathology and laboratory medicine, met with Birx for 45 minutes to discuss the need for community surveillance–testing some asymptomatic people in the community on a regular basis to get a barometer of disease in various communities, including rural. They also spoke about vaccine development, infection risk in small family holiday gatherings, the need to prepare for COVID-19 surges, and the continued importance of universal mask wearing, handwashing, and physical distancing.
"She had high praise for Vermont, and we took the opportunity to listen to her perspective from her more than 25 recent campus visits and discuss some important current and upcoming aspects of the pandemic," said Dr. Carney.
Dr. Kirkpatrick said the discussion included UVM, the UVM Medical Center and Network, and the State of Vermont. "Reflecting current trends in COVID transmission, she also emphasized the importance of surveillance for people under 35 years of age," said Dr. Kirkpatrick.
"She was very impressed that the UVM Health Network had worked with the Vermont Department of Health and our clinicians to stop doing pre-procedure testing when airway manipulation would not be involved for asymptomatic patients," said Dr. Leonard. "Dr. Birx thought this could be a model for other states with low prevalence of COVID-19."
In the student discussion, Larner Class of 2024 medical student Than Moore spoke about the initiative he founded, Gowns4Good, collecting new and used graduation gowns for donation to medical facilities lacking appropriate personal protective equipment. He said Dr. Birx "was curious to compare the strict measures here on campus to our families back home. She asked if our families took similar precautions or if we were the role models for their social distancing behavior."
Read the UVM article about Dr. Birx's visit.
Pictured above: Drs. Carney (bottom left), Leonard (middle left), and Kirkpatrick (top left) meet with Dr. Birx (at right, at table).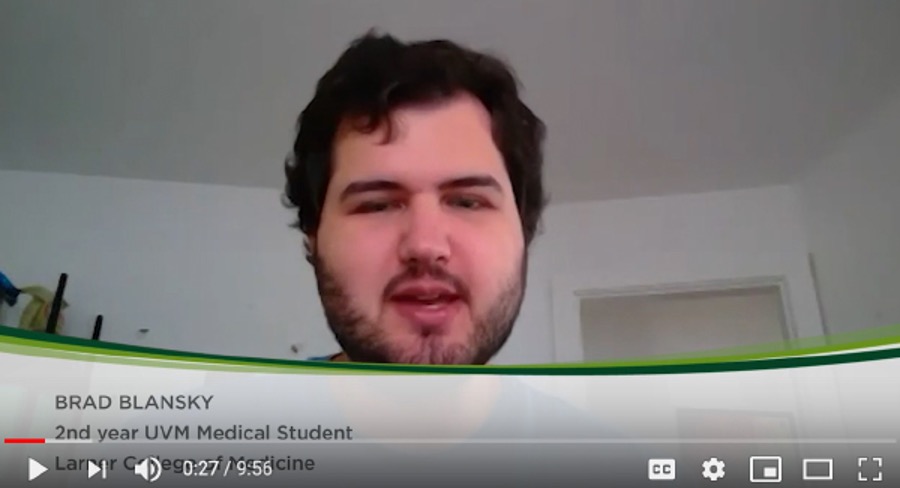 Social Justice Coalition Educates Colleagues & Patients about Voter Registration
In late summer, with Election Day 2020 drawing closer, medical students in the Social Justice Coalition, including Bradley Blansky, Reed Hausser, and Mark Oet, launched the Social Justice Coalition Voter Registration Project. Initially created to raise awareness about upcoming elections among their classmates and colleagues, and provide resources for determining voter registration status and how to register to vote, the project has gained momentum and grown to include colleagues and patients at the UVM Medical Center and the UVM Health Network.
In a recent post on the UVM Larner College of Medicine Blog, Mr. Hausser wrote "As medical professionals, participating in the voting process is not only a privilege, it is a responsibility. We believe it is possible to significantly empower our communities to support their health and well-being by electing officials who will hear their needs and address concerns."
Read more about the initiative in Mr. Hausser's blog post.
Watch a recent video interview with Mr. Hausser, Mr. Oet, and Mr. Blanksy produced by the UVM Health Network Medical Group.
Pictured above: Mr. Blansky appears in a video interview with UVM Health Network Medical Group Director of Communications and Engagement Laurel Kelly.

Debora Kamin Mukaz, M.S., Ph.D., (top, second from left) postdoctoral associate in the Department of Medicine, has teamed up with Black scientists and clinicians across the U.S. & the U.K. to put together the first annual #BlackInCardio Week from October 19 - 25.
Find out more at BlackInCardio.com.
Graphic above: Greyscale profile photos of #BlackInCardio organizers with yellow banner and text that reads "#BLACKINCARDIO"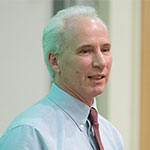 Senior Associate Dean for Research Gordon Jensen, M.D., Ph.D., has announced the appointment of Christopher Berger, Ph.D., to the newly created role of associate dean for undergraduate and graduate student education and postdoctoral training. Since 2019, Dr. Berger has served as associate dean for graduate and postdoctoral training. His new role includes oversight of all College functions related to undergraduate educational offerings, including undergraduate research and supporting laboratory and non-laboratory infrastructure, and coordination with other UVM colleges for the development and fostering of cross-college programs.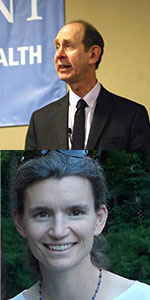 The Vermont Medical Society (VMS) recently announced the recipients of its 2020 Leadership Awards. Mark Levine, M.D. (top), professor of medicine and commissioner, Vermont Department of Health, has received the Distinguished Service Award–VMS's highest award–which recognizes meritorious service in the science and art of medicine and outstanding contributions to the medical profession, its organizations, and the welfare of the public. The award honors Dr. Levine's tireless work mitigating the impact of the COVID-19 pandemic on all Vermonters and his effectiveness at keeping the number of cases and deaths in Vermont at some of the lowest in the country. Jean Andersson-Swayze, M.D. (bottom), clinical instructor in family medicine and Middlebury Family Health clinician, received the Physician Award for Community Services, which honors physicians who have compiled an outstanding record of community service. A Larner alum, Dr. Andersson-Swayze was lauded for her international public health work and bravery in helping people in times of struggle, including volunteering with the International Medical Corps Disaster Response Team during a COVID-19 surge at New York City's Maimonides Hospital and contributions to early and effective COVID-19 testing Middlebury, Vt.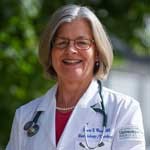 Marie Wood, M.D., professor of medicine, director of the UVM Familial Cancer Program and UVM Cancer Center member, has been appointed deputy director for the Alliance for Clinical Trials in Oncology Cancer Control and Prevention Executive Committee. Dr. Wood has served as co-chair for the group's prevention committee since 2016 and will retain that position as well.
Neil Zakai, M.D., M.Sc., associate professor of medicine and UVM Cancer Center member, is principal investigator for a newly awarded, $1.4 million National Institutes of Health R01 grant, titled "Understanding risk factors and burden of COVID-19 related thrombosis and bleeding complications"—a project that has relevant implications for cancer patients. Co-investigators on the project are Diego Adrianzen-Herrera, M.D., assistant professor of medicine, and Timothy Plante, M.D., M.H.S., assistant professor of medicine.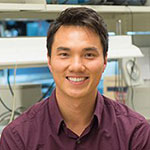 Huy Tu, Ph.D., successfully defended his doctoral dissertation on September 22, 2020. Titled "Determinants of antibody immunity in flavivirus infections and immunization," Dr. Tu's "thesis work explored the cellular underpinnings of how the immune response, particularly B cells, responds to and develops memory to infection or vaccination against the mosquito-borne viruses dengue and zika," said his mentor, Sean Diehl, Ph.D., associate professor of microbiology and molecular genetics. Dr. Tu will continue as a postdoctoral fellow in the Diehl lab.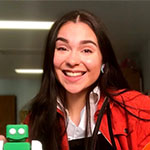 VT LEND
trainee
Danielle Boyer
, a nineteen-year-old Ojibwe youth from Troy, Michigan, and founder and CEO of
The STEAM Connection
, has been recognized as one of
People
magazine's Girls Changing the World 2020 and was featured in the publication's September 30 issue. "I joined the VT LEND program to be a better educator and self-advocate," said Ms. Boyer, who added "the emphasis on cultural competency, my fantastic mentor, and the relationship I have with other fellows has been life changing; I feel like I have a grasp on so many concepts I struggled with before and can go out and make changes for the kids I work with and for people like me." She is also a 2020 Earth Island Institute Brower Youth Award recipient.
Read the article in People.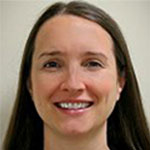 Natasha Withers, D.O., clinical assistant professor of family medicine, took on an expanded administrative role as special liaison, supporting the acceleration of the UVM Health Network's population health and primary care planning efforts, on October 1, 2020. Dr. Withers is the medical director of Ambulatory Care Services at Porter Medical Center, a primary care provider at Middlebury Primary Care, and serves as vice chair on the UVM Health Network Medical Group Board of Directors.

CITATION HIGHLIGHTS
Gaalema DE, Bolívar HA, Khadanga S, Priest JS, Higgins ST, Ades PA. Current smoking as a marker of a high-risk behavioral profile after myocardial infarction. Prev Med. 2020 Sep 8:106245. doi: 10.1016/j.ypmed.2020.106245. Epub ahead of print. PMID: 32910931.
Gupta DK, Viñuela A, Green PHR, Pitman MJ, Vonsattel JP, Fahn S. High- Frequency Palatal Tremor and Stimulus-Sensitive Leg Myoclonus with Degeneration of Inferior Olivary Nuclei in Celiac Disease. Mov Disord Clin Pract. 2020 Sep 29;7(Suppl 3):S93-S95. doi: 10.1002/mdc3.13079. PMID: 33015235; PMCID: PMC7525195.
Plante TB, Koh I, Judd SE, Howard G, Howard VJ, Zakai NA, Booth JN 3rd, Safford MM, Muntner P, Cushman M. Life's Simple 7 and Incident Hypertension: The REGARDS Study. J Am Heart Assoc. 2020 Oct 20;9(19):e016482. doi: 10.1161/JAHA.120.016482. Epub 2020 Sep 15. PMID: 32928039.
Lackland DT, Howard VJ, Cushman M, Oparil S, Kissela B, Safford MM, Kleindorfer DO, McClure LA, Howard G. Forty-Year Shifting Distribution of Systolic Blood Pressure With Population Hypertension Treatment and Control. Circulation. 2020 Oct 20;142(16):1524-1531. doi: 10.1161/CIRCULATIONAHA.120.048063. Epub 2020 Oct 5. PMID: 33016101.
Nowak SA, Chen C, Parker AM, Gidengil CA, Matthews LJ. Comparing covariation among vaccine hesitancy and broader beliefs within Twitter and survey data. PLoS One. 2020 Oct 8;15(10):e0239826. doi: 10.1371/journal.pone.0239826. PMID: 33031405; PMCID: PMC7544030.
Odden MC, Rawlings AM, Arnold AM, Cushman M, Biggs ML, Psaty BM, Newman AB. Patterns of Cardiovascular Risk Factors in Old Age and Survival and Health Status at 90. J Gerontol A Biol Sci Med Sci. 2020 Oct 15;75(11):2207-2214. doi: 10.1093/gerona/glaa043. PMID: 32267489.
Joseph KB, Awadallah N, Delay ER, Delay RJ. Transient Effects of Cyclophosphamide on Basal Cell Proliferation of Olfactory Epithelia. Chem Senses. 2020 Oct 9;45(7):549-561. doi: 10.1093/chemse/bjaa039. PMID: 32531016; PMCID: PMC7545251.
Darzi AJ, Repp AB, Spencer FA, Morsi RZ, Charide R, Etxeandia-Ikobaltzeta I, Bauer KA, Burnett AE, Cushman M, Dentali F, Kahn SR, Rezende SM, Zakai NA, Agarwal A, Karam SG, Lotfi T, Wiercioch W, Waziry R, Iorio A, Akl EA, Schünemann HJ. Risk-assessment models for VTE and bleeding in hospitalized medical patients: an overview of systematic reviews. Blood Adv. 2020 Oct 13;4(19):4929-4944. doi: 10.1182/bloodadvances.2020002482. PMID: 33049056; PMCID: PMC7556144.
Turner-Evans DB, Jensen KT, Ali S, Paterson T, Sheridan A, Ray RP, Wolff T, Lauritzen JS, Rubin GM, Bock DD, Jayaraman V. The Neuroanatomical Ultrastructure and Function of a Biological Ring Attractor. Neuron. 2020 Oct 14;108(1):145-163.e10. doi: 10.1016/j.neuron.2020.08.006. Epub 2020 Sep 10. PMID: 32916090.
Cohen JL, Schrier Vergano SA, Mazzola S, Strong A, Keena B, McDougall C, Ritter A, Li D, Bedoukian EC, Burke LW, Hoffman A, Zurcher V, Krantz ID, Izumi K, Bhoj E, Zackai EH, Deardorff MA. EP300-related Rubinstein-Taybi syndrome: Highlighted rare phenotypic findings and a genotype-phenotype meta-analysis of 74 patients. Am J Med Genet A. 2020 Oct 11. doi: 10.1002/ajmg.a.61883. Epub ahead of print. PMID: 33043588.
Hahn S, Mackey S, Cousijn J, Foxe JJ, Heinz A, Hester R, Hutchinson K, Kiefer F, Korucuoglu O, Lett T, Li CR, London E, Lorenzetti V, Maartje L, Momenan R, Orr C, Paulus M, Schmaal L, Sinha R, Sjoerds Z, Stein DJ, Stein E, van Holst RJ, Veltman D, Walter H, Wiers RW, Yucel M, Thompson PM, Conrod P, Allgaier N, Garavan H. Predicting alcohol dependence from multi-site brain structural measures. Hum Brain Mapp. 2020 Oct 16. doi: 10.1002/hbm.25248. Epub ahead of print. PMID: 33064342.

View Archive | Subscribe

Published by the Office of Medical Communications
The Larner College of Medicine
at The University of Vermont
Copyright 2020