December 2, 2020 | Volume II, Issue 23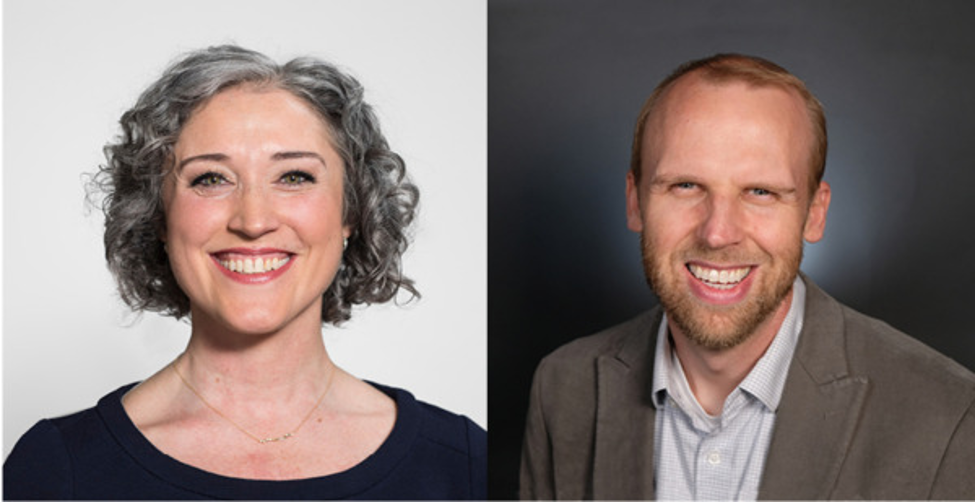 Villanti and Copeland Named to 2020 Most Highly-Cited Researchers List
Associate Professor of Psychiatry Andrea Villanti, Ph.D., M.P.H., and Professor of Psychiatry William Copeland, Ph.D., have been named to a list of the world's most influential researchers, based on the number of times their published studies have been cited by other researchers over the past decade. Researchers on the list are in the top one percent of all scholars whose work has been cited. The prestigious Highly Cited Researchers list is compiled and published annually by Clarivate Analytics.
"There is no higher validation for a researcher than having your research cited by another scholar," said Kirk Dombrowski, Ph.D., UVM's vice president for research. "We're very proud of Drs. Copeland and Villanti for producing such influential bodies of work."
Dr. Villanti, who is a member of the Vermont Center on Behavior and Health and UVM Cancer Center, conducts research focused on young adult tobacco use, including predictors and patterns of use and interventions to reduce tobacco use in young adults. Her work involves design, collection, and analysis of population survey data and conducting experiments and intervention trials in large, online samples. The recipient of funding such organizations as the National Institutes of Health (NIH) and the Robert Wood Johnson Foundation, Dr. Villanti has published more than 150 papers in peer-reviewed journals, including the American Journal of Public Health, American Journal of Preventive Medicine, and Addiction.
Dr. Copeland's research focuses on understanding the developmental epidemiology of emotional and behavior health across the lifespan, including the interplay between early adverse experiences and genetic vulnerability with other individual, family and contextual characteristics. With support from the NIH's National Institute of Mental Health, the National Institute on Drug Abuse, and the National Institute of Child Health and Human Development, and Brain & Behavior Research Foundation, his research has led to over 100 peer-reviewed manuscripts in such publications as JAMA, JAMA Psychiatry, American Journal of Psychiatry, American Journal of Public Health, Molecular Psychiatry, and Proceedings of the National Academy of Sciences.
Link to the full article about Drs. Villanti and Copeland's highly cited researchers' recognition.
Pictured above: Drs. Villanti (left) and Copeland.

Francklyn Among Three UVM Scientists Named AAAS Fellows
Professor of Biochemistry Christopher Francklyn, Ph.D., is among three University of Vermont faculty members who have been named Fellows of the American Association for the Advancement of Science (AAAS), the world's largest multidisciplinary scientific society, for their outstanding contributions to science.
The two other UVM faculty members elected as AAAS Fellows are Gund Professor Taylor Ricketts, Ph.D.,and Professor of Chemistry Rory Waterman, Ph.D. The three new AAAS Fellows will be announced in Science magazine on November 27. A virtual induction ceremony will be held on February 13, 2021.
Dr. Francklyn was elected as an AAAS fellow for "paradigm shifting discoveries that link control of protein synthesis with biological mechanisms and regulatory compromises in cancer, blindness and deafness." For three decades, he has studied the roles of these enzymes, often in collaboration with scientists across the U.S. and world. Dr. Francklyn, who joined UVM in 1991, has been supported with longtime funding from the National Institutes of Health (NIH). He helped organize and direct the University's undergraduate program in biochemistry, helped build UVM's structural biology program, and has mentored dozens of UVM graduate and undergraduate students. In addition to leadership positions on UVM's Institutional Biosafety Committee, he has served in editorial roles for national journals, and on several NIH Study Sections.
Read the AAAS announcement about the 2020 Fellows.
Link to the full article about UVM's three new AAAS Fellows.
Pictured above: Dr. Francklyn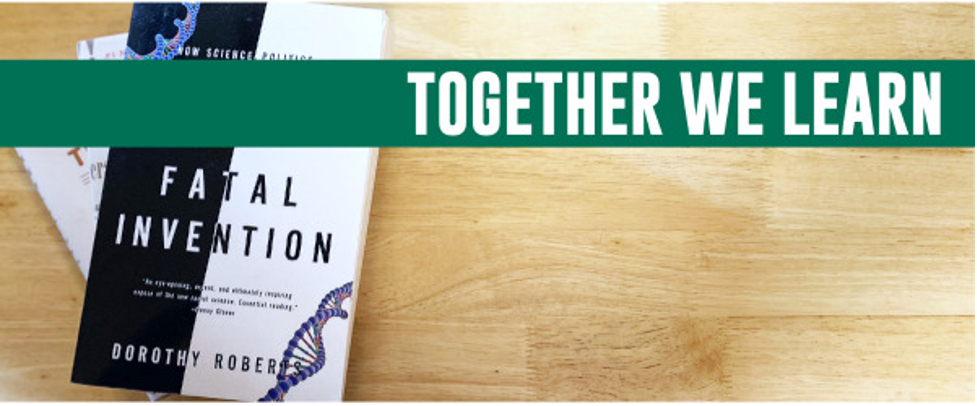 Together We Learn: Resources for our Journeys in Justice & Inclusion
This week, the Dana Medical Library, in conjunction with representatives from the Office of Diversity, Equity, & Inclusion, the Office of Medical Communications, and medical students from the College's Student National Medical Association, Latino Medical Student Association, Social Justice Coalition, and Gender & Sexuality Alliance launched a digital resource collection called "Together We Learn."
Explore the Together We Learn web page.
Pictured above: Photos of three stacked books with green banner overlay and white text that read "TOGETHER WE LEARN."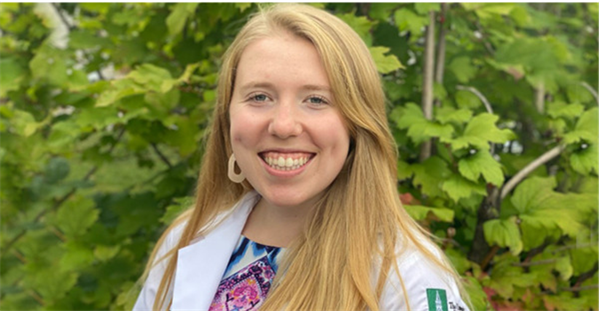 Class of '24 Med Student Connor Published in Psychosomatic Medicine
Not too long ago, Class of 2024 medical student Julie Connor was wrapping up her University of Vermont Honors College thesis about the relationship between physical pain and mental health. Now a first-year medical student at the Larner College of Medicine, Ms. Connor has added journal author to her CV, with the publication of her thesis in the November/December issue of the journal Psychosomatic Medicine.
"For me, it's really important to address both physical and mental health together, and to try to have a more comprehensive approach to improving people's overall health rather than just looking at medications, but also looking at more psychological approaches," she said. Having grown up witnessing, firsthand, the effects of chronic pain in family members, improving individualized healthcare is at the heart of her work.
The study, "The Association Between Pain Trajectories with PTSD, Depression, and Disability During the Acute Post Trauma Period," indicates a complicated relationship between sustained elevated pain and symptoms of post-traumatic stress disorder (PTSD). Connor evaluated pain levels of patients recovering from a traumatic injury—for example, being in a motor vehicle accident—from the time of the injury to three months after. She found that those who reported persistent elevated pain during that time experienced an increase in PTSD symptoms, increased depression, and functional impairment. In contrast, patients who reported steadily decreasing pain levels experienced a reduction in PTSD symptoms, depression, and functional impairment.
Read the original article about Ms. Connor's study, titled "The Mental Price of Pain," by Kaitlin Shea Catania.
Pictured above: Ms. Connor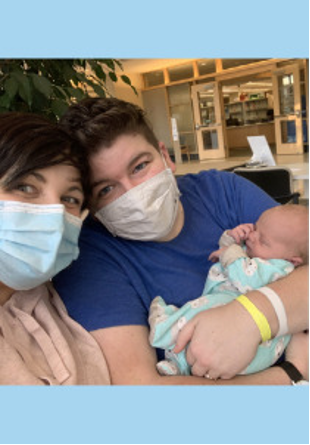 We met the most amazing nurses, midwives, LNAs, fetal medicine doctors, medical students, residents, physician assistants, anesthesiologists, and lactation consultants at the hospital . . . so many different skill sets and training backgrounds coming together to keep us safe, educate us about newborns, and ultimately take care of our family. Their commitment to celebrating the shape of our family as a queer couple helped me feel at ease as the non-gestational parent of our child."
– Emily Hagan-Howe, UVM staff member
Read the UVM Career Center blog post about Ms. Hagan-Howe's experience at UVM Medical Center
.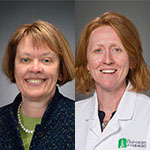 Wendy Davis, M.D., clinical professor of pediatrics, and Breena Holmes, M.D., associate professor of pediatrics, were selected as the American Academy of Pediatrics Vermont (AAPVT) Chapter 2020 Green Mountain Pediatrician award recipients. The Green Mountain Pediatrician Award is given in recognition of dedication and contribution to child and adolescent health within the State of Vermont. Dr. Davis is a former Vermont Commissioner of Health, associate director of the National Improvement Partnership Network, and Vermont Child Health Improvement (VCHIP) faculty and Senior Advisory Group member. Dr. Holmes is director of Maternal Child Health for the Vermont Department of Health and a member of the VCHIP Senior Advisory Group. The two were recognized by AAPVT Chapter President and Associate Professor of Pediatrics Rebecca Bell, M.D., for going "above and beyond implementing calls for the pediatric community" during the COVID-19 pandemic.
Pictured at left: Drs. Davis (left) and Holmes.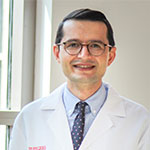 Class of 2016 alum
Mutlay Sayan, M.D.,
was named one of the STAT 2020 Wunderkinds. Dr. Sayan is in his last year of a radiation oncology residency at Rutgers Cancer Institute of New Jersey. The Wunderkinds competitionrecognizes "the unsung heroes of science and medicine" and identifies "the most impressive doctors and researchers on the cusp of launching their careers, but not yet fully independent."
Learn more about the 2020 Wunderkinds.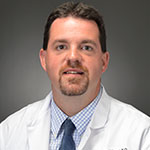 Matthew Gilbert, D.O., associate professor of medicine, has been selected as a member of the Association of Program Directors in Endocrinology and Metabolism (APDEM) COVID-19 Committee.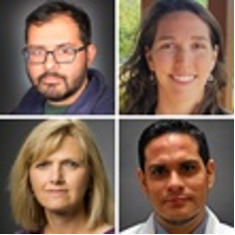 Nimrat Chatterjee, Ph.D.,assistant professor of microbiology and molecular genetics, for "Unraveling REV1 functions in cancer resistance to therapy;" Nancy Gell, PT, Ph.D., M.P.H., assistant professor of rehabilitation and movement science, and co-investigator, Kim Dittus, M.D., Ph.D., associate professor of medicine, for "Translation of an evidence-based exercise program for remote delivery to rural, older cancer survivors;"; and Dev Majumdar, Ph.D., assistant professor of surgery, and collaborators Diego Adrianzen, M.D., assistant professor of medicine, Michaela Reagan, Ph.D., adjunct assistant professor of biochemistry and Maine Medical Center Research Institute scientist, and Mitchell Guttman, Ph.D., professor of biology at California Institute of Technology, for "Understanding Dis3 Mutation and Its Role in Multiple Myeloma Gene Regulation and Genome Structure."


Pictured at left, clockwise from top left: Drs. Majumdar, Reagan, Adrianzen and Dittus.

CITATION HIGHLIGHTS
Lahey T. The Bottom of the Health Care Rationing Iceberg. N Engl J Med. 2020 Nov 28. doi: 10.1056/NEJMp2021953. Epub ahead of print. PMID: 33252205.
LeWinter M, Kontzias A, Lin D, Cella D, DerSarkissian M, Zhou M, Duh MS, Lim- Watson M, Magestro M. Burden of Recurrent Pericarditis on Health-Related Quality of Life. Am J Cardiol. 2020 Nov 18:S0002-9149(20)31244-3. doi: 10.1016/j.amjcard.2020.11.018. Epub ahead of print. PMID: 33220316.
Warrington JS, Warrington GS, Francis-Fath S, Brooklyn J. Urinary Buprenorphine, Norbuprenorphine and Naloxone Concentrations and Ratios: Review and Potential Clinical Implications. J Addict Med. 2020 Dec;14(6):e344-e349. doi: 10.1097/ADM.0000000000000676. PMID: 32530884.
Chaarani B, Kan KJ, Mackey S, Spechler PA, Potter A, Banaschewski T, Millenet S, Bokde ALW, Bromberg U, Büchel C, Cattrell A, Conrod PJ, Desrivières S, Flor H, Frouin V, Gallinat J, Gowland P, Heinz A, Ittermann B, Martinot JL, Nees F, Paus T, Poustka L, Smolka MN, Walter H, Whelan R, Stringaris A, Higgins ST, Schumann G, Garavan H, Althoff RR; IMAGEN Consortium. Neural Correlates of Adolescent Irritability and Its Comorbidity With Psychiatric Disorders. J Am Acad Child Adolesc Psychiatry. 2020 Dec;59(12):1371-1379. doi: 10.1016/j.jaac.2019.11.028. Epub 2020 Aug 27. PMID: 32860907.
Maeshiro R, Carney JK. Public Health Is Essential: COVID-19's Learnable Moment for Medical Education.Acad Med. 2020 Dec;95(12):1799-1801. doi: 10.1097/ACM.0000000000003517. PMID: 32452839; PMCID: PMC7255400.
Folsom AR, Cushman M. Exploring Opportunities for Primary Prevention of Unprovoked Venous Thromboembolism: Ready for Prime Time? J Am Heart Assoc. 2020 Dec;9(23):e019395. doi: 10.1161/JAHA.120.019395. Epub 2020 Nov 16. PMID: 33191841.
Holmes GL. Drug Treatment of Epilepsy Neuropsychiatric Comorbidities in Children. Paediatr Drugs. 2020 Nov 24. doi: 10.1007/s40272-020-00428-w. Epub ahead of print. PMID: 33230678.
Plante TB, Blau A, Berg AN, Weinberg AS, Jun IE, Tapson VF, Kanigan TS, Adib A. Development and External Validation of a Machine Learning Tool to Rule Out COVID-19 Among Adults in the Emergency Department Using Routine Blood Tests: A Large, Multicenter, Real-World Study. J Med Internet Res. 2020 Nov 19. doi: 10.2196/24048. Epub ahead of print. PMID: 33226957.
Gupta N, Liu C, King E, Sylvester F, Lee D, Boyle B, Trauernicht A, Chen S, Colletti R; ImproveCareNow Network. Continued Statural Growth in Older Adolescents and Young Adults With Crohn's Disease and Ulcerative Colitis Beyond the Time of Expected Growth Plate Closure. Inflamm Bowel Dis. 2020 Nov 19;26(12):1880-1889. doi: 10.1093/ibd/izz334. PMID: 31968095.
Banerjee AK, Blanco MR, Bruce EA, Honson DD, Chen LM, Chow A, Bhat P, Ollikainen N, Quinodoz SA, Loney C, Thai J, Miller ZD, Lin AE, Schmidt MM, Stewart DG, Goldfarb D, De Lorenzo G, Rihn SJ, Voorhees RM, Botten JW, Majumdar D, Guttman M. SARS-CoV-2 Disrupts Splicing, Translation, and Protein Trafficking to Suppress Host Defenses. Cell. 2020 Nov 25;183(5):1325-1339.e21. doi: 10.1016/j.cell.2020.10.004. Epub 2020 Oct 8. PMID: 33080218; PMCID: PMC7543886.

View Archive | Subscribe

Published by the Office of Medical Communications
The Larner College of Medicine
at The University of Vermont
Copyright 2020