July 2, 2020 | Volume II, Issue 13
College Mourns Passing of Collins Oguejiofor '22
The Larner community is deeply saddened by the sudden death last week of Collins Oguejiofor, a member of the medical student Class of 2022. Collins passed away unexpectedly in Norwalk, Conn., where he was about to begin his clinical clerkship at our Connecticut branch campus. Collins is remembered for his kind, warm nature by his fellow students, and by the many faculty and staff members who interacted with him over the last two years. His loss leaves a great gap in our community–one that must be filled by our own kindness and attentiveness to each other in the coming weeks and months.
I have communicated the deep condolences of the entire Larner community to Collins's family, as have many leaders of the College. We will SHARE details about any service or memorial for Collins as soon as they become clear.
When a member of our community passes away, there is a profound sense of loss and reactions are felt in a variety of ways. During this time, we encourage you to reach out to your primary support system as a source of care and connection. If you, or someone you know, are in need of professional counseling please do not hesitate to contact UVM's Counseling and Psychiatry Services at (802) 656-3340 (for all students) or Invest EAP at (802) 864-EAPØ (3270) or toll free at (866) 660-9533 (for employee assistance).
Stay well,


Richard L. Page, M.D.
Dean, The Robert Larner M.D. College of Medicine
The University of Vermont
Pictured above: Collins Oguejiofor '22. (Photo courtesy of Alan Rubin, M.D.)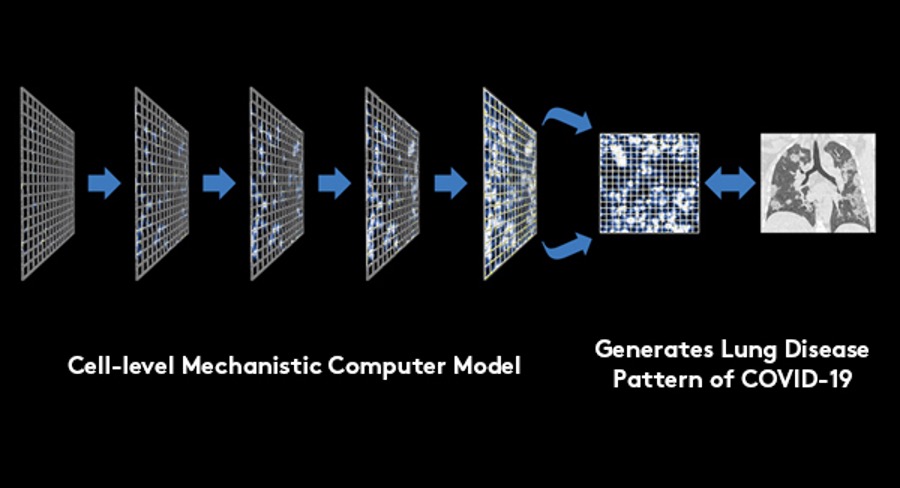 Using Computer Modeling to Help Battle COVID-19
Under the pressure of an evolving pandemic, scientists worldwide have taken to Twitter to share ideas and discoveries to help identify potential treatments for COVID-19, the disease caused by SARS-CoV-2 that has challenged standard interventions.
Gary An, M.D., professor of surgery, has nearly 20 years of experience in creating models of sepsis, which like COVID-19, invokes a hyper-inflammatory response called a cytokine storm. In late March, he and Assistant Professor of Surgery and theoretical physicist R. Chase Cockrell, Ph.D., joined an international coalition of virologists, pharmacologists, and mathematicians to help build a SARS-CoV-2 tissue simulator that models the changing behavior of the virus once it enters the body. Coalition members quickly modeled the mechanisms of the virus and identified various phases of the viral life cycle and potential drugs that could target those areas.
The challenge, explains Dr. An, is a lack of time to test potential treatments using a traditional approach. Conducting "in silico" trials–using computer models that model the mechanisms of the viral infection–allows scientists to explore how those drugs might work and determine toxicity and effectiveness.
Among the many approaches in use by coalition members is Dr. An's model of cellular and molecular interactions of the cellular immune response to viral infection. Called the Cellular Immunity Agent-based Model (CIABM), the model was initially developed as part of a UVM Translational Global Infectious Disease Research project to study dengue vaccine development in collaboration with Associate Professor of Medicine Jason Botten, Ph.D., and Assistant Professor of Microbiology and Molecular Genetics Sean Diehl, Ph.D. The COVID-19 version, said Dr. An, "is intended to be a general platform for drug and vaccine development. We are modeling the initial aspects of the systemic response to infection."
Pictured above: Multiple screenshots from a simulation of COVID-19 lung injury show how the immune response to viral infection leads to fluid leakage (progressive blue-white areas) into lung airspaces (black areas on the grid), mimicking what is seen clinically (radiograph of COVID-19 lung).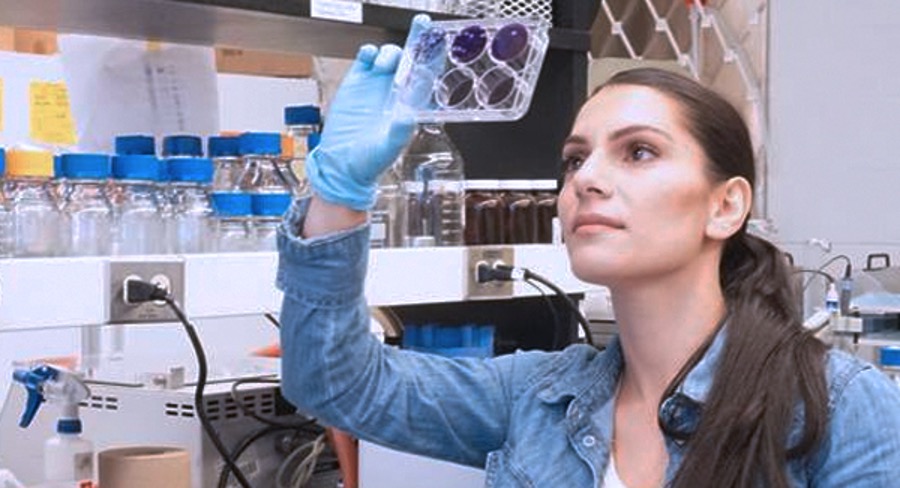 Hidden Opportunities: Graduate Education during a Pandemic
While much of higher education successfully pivoted to remote learning during the pandemic, graduate education has been faced with a unique set of challenges, particularly for those further along in their training. Doctoral students have had to alter–or in some cases, halt–laboratory research, have been unable to attend important in-person networking events, and have witnessed significant shifts in job prospects both in industry and academia.
However, riding that wave of change, says Associate Dean of Graduate Education & Postdoctoral Training and Professor of Molecular Physiology & Biophysics Christopher Berger, Ph.D., will, in the end, make them stronger and more resilient scientists. "As they look back on this period, I think they'll find out that they got more from this than they lost," he says, adding that, "with every set of challenges comes opportunity." In addition to learning how to network digitally, a skill they will need as their careers progress, the students are also learning how to become better scholars. Dr. Berger notes that students now have time to focus on literature reviews in their field and to write their fellowship applications–a skill he believes is under-valued.
Additionally, graduate students are learning how to identify significant problems in their field and take advantage of their knowledge to apply it to new and evolving situations. "This happens all the time in science–not on this scope, but all the time," says Berger. "They've already had this trial-by-fire that they were probably going to get at some point in their career, but circumstances forced them to be a little less sheltered than graduate students in the past."
Cellular, Molecular, and Biomedical Sciences Ph.D. trainee Inessa Manuelyan, agrees. As the pandemic advanced across the globe, the lab where she works, run by Associate Professor of Medicine Jason Botten, Ph.D., shifted its focus exclusively to SARS-CoV-2 research. "I essentially reapplied the goals of my dissertation [the Zika virus outbreaks of 2015 and 2016] to a new virus," says Manuelyan. "I think being able to very quickly lay the groundwork to shift focus to an undeniable force such as this pandemic is the reality for a lot of virologists and it's a good experience to go through with regards to my training," she says. "[The pandemic] has likely solidified my commitment to virology."
Pictured above: Inessa Manuelyan (Photo courtesy of the Cellular, Molecular, and Biomedical Sciences program)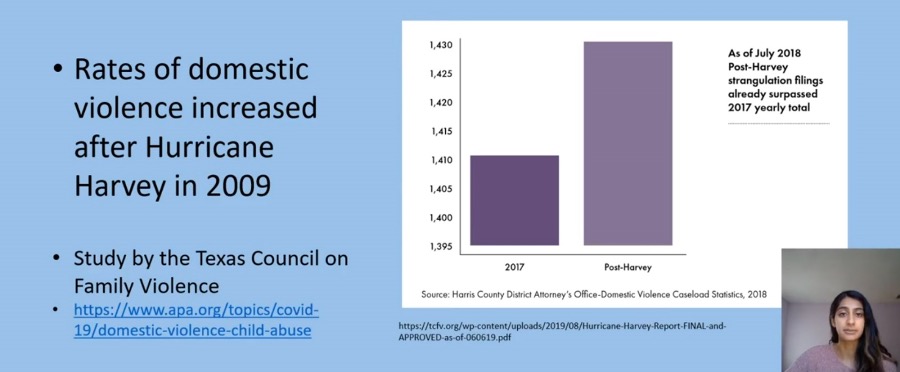 Medical Student Action Network Creates Inventory of COVID-19 Educational Videos for Public
Launched by Larner medical students on March 27, 2020, the original aim of the Medical Student COVID-19 Action Network (MSCAN) was to provide centralized information about medical student-organized COVID-19-related volunteer efforts across the U.S. and Canada. Since then, MSCAN's parent organization, the Public Health Coalition (also founded by Larner medical students) has produced 25 educational videos designed to present vital, well-researched COVID-19 information in a way that is accessible to the public. To date, the videos have covered the biology of the virus, vaccine development, potential treatments, caregiver health, mental health, family safety, debates on reopening the country, and many other important issues.
The videos have been developed with oversight from Tim Lahey, M.D., M.M.Sc., professor of medicine, Louis Polish, M.D., associate professor of medicine, and Lachlan Forrow, M.D., associate professor of medicine at Harvard Medical School.
Watch the videos on the MSCAN YouTube channel.
Learn more about MSCAN on the Larner College of Medicine website.
Visit the MSCAN website.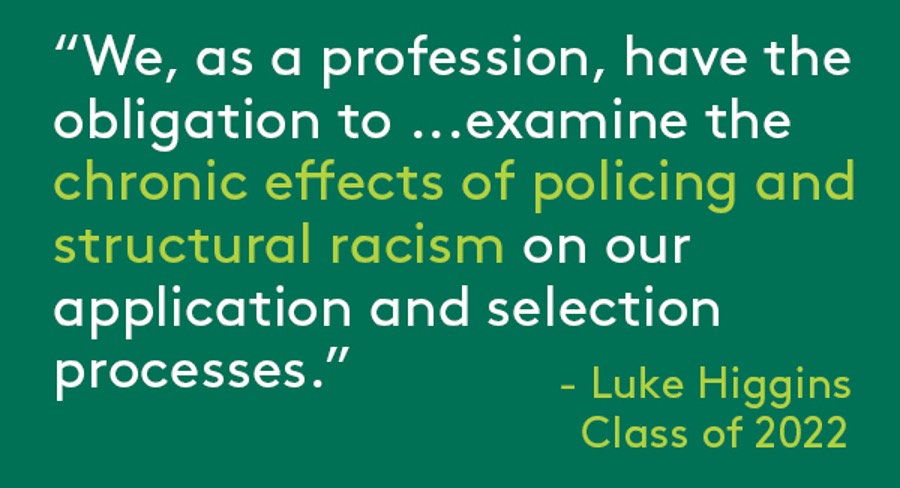 Text Only Version: "We, as a profession, have the obligation to...examine the chronic effects of policing and structural racism on our application and selection processes." - Luke Higgins, Class of 2022.
Read a blog post by Class of 2022's Luke Higgins about why he and a group of fellow medical students recently authored a letter to the Association of American Medical Colleges and other organizations to advocate for institutional admissions processes protections for students with activism-related legal history.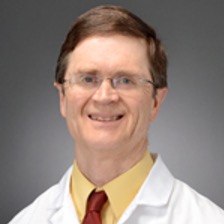 John King, M.D., M.P.H.,
professor and vice chair for academics and regional development in the Department of Family Medicine, has been appointed associate dean for continuing medical and interprofessional education (CMIE) at the Larner College of Medicine. He replaces
Cheung Wong, M.D.,
Berta Pi-Sunyer Williams '58 Endowed Professor in the Department of Obstetrics, Gynecology and Reproductive Sciences, who served as associate dean from 2011 to 2019, and who became associate vice president for clinical affairs at the UVM Health Network Group in 2018. Read more
here
.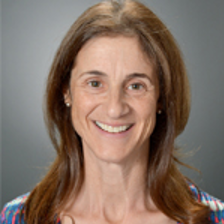 Nathalie Feldman, M.D.,
has been appointed as interim associate dean for admissions, effective July 1, 2020. Dr. Feldman replaces retiring Associate Dean for Admissions Janice Gallant, M.D., who has led the Larner admissions team since 2006, while a search is underway for a permanent replacement. Dr. Feldman is an assistant professor and associate residency program director for the Department of Obstetrics, Gynecology and Reproductive Sciences, and since 2017, has been director of the Learning Environment in the Office of Medical Student Education. Read more
here
.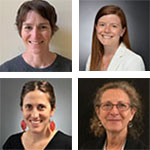 The Teaching Academy has announced the 2020 Frymoyer Scholars Program recipients. Sarah Harm, M.D. (top left), associate professor of pathology and laboratory medicine, and Leigh Ann Holterman, Ph.D. (top right), director of curricular evaluation and assessment in the Teaching Academy, were selected for their proposal, titled "Kids in the Lab: An Interactive Laboratory-Based Education Program for Pediatric Patients and Their Families." Lili Martin, M.S.N., R.N., P.C.C.N. (bottom left), clinical instructor in nursing, and Jane Nathan, Ph.D. (bottom right), clinical assistant professor of family medicine, were selected for their proposal, titled "Nursing Stress Management and Resiliency Training for Nursing Students."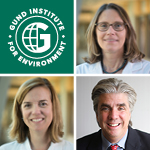 Professor and Chair of Microbiology and Molecular Genetics
Beth Kirkpatrick, M.D.,
Professor of Medicine and Director of the Center for Health Services Research
Adam Atherly, Ph.D.,
and Associate Professor of Medicine
Kristen Pierce, M.D.,
are among the newest Fellows at the UVM
Gund Institute
. Fellows are widely recognized scholars who serve as thought leaders and help to shape the research agenda of the Institute. They contribute through collaborative research, teaching and graduate advising, and are appointed to three-year renewable terms.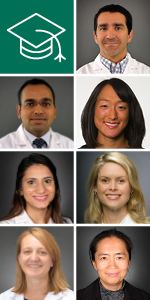 Seven members of the Larner College of Medicine faculty recently graduated from the 2019-2020 Medical Education Fellowship Program. Sponsored by the Teaching Academy, the cohort-style program provides a review of principles of learning and development, discusses teaching and learning issues, and helps faculty members develop instructional and assessment strategies.
The seven members of the cohort include:
Daniel Ackil, D.O. (top right), Assistant Professor of Surgery
Deepak Gupta, M.D. (second row, left), Assistant Professor of Neurological Sciences
Emily Hadley Strout, M.D. (second row, right), Assistant Professor of Medicine
Sakshi Jasra, M.D. (third row, left), Assistant Professor of Medicine
Tiffini Lake, M.D. (third row, right), Assistant Professor of Anesthesiology
Valerie Riss, M.D. (bottom row, left), Assistant Professor of Pediatrics
Bei Zhang, M.D., Ph.D. (bottom row, right), Associate Professor of Pathology and Laboratory Medicine

CITATION HIGHLIGHTS
Akinyemiju T, Wilson LE, Deveaux A, Aslibekyan S, Cushman M, Gilchrist S,Safford M, Judd S, Howard V. Association of Allostatic Load with All-Cause and Cancer Mortality by Race and Body Mass Index in the REGARDS Cohort. Cancers (Basel). 2020 Jun 26;12(6):E1695. doi: 10.3390/cancers12061695. PMID: 32604717.
Nowaskie D, Carvell CA, Alder CA, LaMantia MA, Gao S, Brown S, Boustani MA, Austrom MG. Care coordinator assistants: Job satisfaction and the importance of teamwork in delivering person-centered dementia care. Dementia (London). 2020 Jul;19(5):1560-1572. doi: 10.1177/1471301218802739. Epub 2018 Oct 2. PMID: 30278794; PMCID: PMC7025804.
Haynes JM, Kaminsky DA, Stanojevic S, Ruppel GL. Pulmonary Function Reference Equations: A Brief History to Explain All the Confusion. Respir Care. 2020 Jul;65(7):1030-1038. doi: 10.4187/respcare.07188. Epub 2020 Mar 10. PMID: 32156791.
Solomon R. Hydration: Intravenous and Oral: Approaches, Principals, and Differing Regimens: Is It What Goes in or What Comes Out That Is Important? Interv Cardiol Clin. 2020 Jul;9(3):385-393. doi: 10.1016/j.iccl.2020.02.009.Epub 2020 May 11. PMID: 32471678.
Landry K, Thomas AA. Neurological Complications of CAR T Cell Therapy. Curr Oncol Rep. 2020 Jul 1;22(8):83. doi: 10.1007/s11912-020-00935-6. PMID: 32607727.
Roth DL, Haley WE, Sheehan OC, Huang J, Rhodes JD, Durda P, Howard VJ, Walston JD, Cushman M. The transition to family caregiving and its effect on biomarkers of inflammation. Proc Natl Acad Sci U S A. 2020 Jun 24:202000792. doi: 10.1073/pnas.2000792117. Epub ahead of print. PMID: 32581123.
Li Z, Lindner DP, Bishop NM, Cipolla MJ. ACE (Angiotensin-Converting Enzyme) Inhibition Reverses Vasoconstriction and Impaired Dilation of Pial Collaterals in Chronic Hypertension. Hypertension. 2020 Jul;76(1):226-235. doi: 10.1161/HYPERTENSIONAHA.119.14315. Epub 2020 May 18. PMID: 32418498; PMCID:PMC7289681.
Galatolo D, Kuo ME, Mullen P, Meyer-Schuman R, Doccini S, Battini R, Lieto M, Tessa A, Filla A, Francklyn C, Antonellis A, Santorelli FM. Bi-allelic mutations in HARS1 severely impair histidyl-tRNA synthetase expression and enzymatic activity causing a novel multisystem ataxic syndrome. Hum Mutat. 2020 Jul;41(7):1232-1237. doi: 10.1002/humu.24024. Epub 2020 Apr 29. PMID: 32333447; PMCID: PMC7323910.
Anton MT, Ridings LE, Hanson R, Davidson T, Saunders B, Price M, Kmett Danielson C, Chu B, Dismuke CE, Adams ZW, Ruggiero KJ. Hybrid type 1 randomized controlled trial of a tablet-based application to improve quality of care in child mental health treatment.Contemp Clin Trials. 2020 Jul;94:106010. doi:10.1016/j.cct.2020.106010. Epub 2020 Apr 19. PMID: 32320845.
Khanal N, Ahmed SS, Kalra M, Miller TJ, Brames MJ, Stump TE, Monahan P, Hanna NH, Einhorn LH. The effects of hypogonadism on quality of life in survivors of germ cell tumors treated with surgery alone versus surgery plus platinum-based chemotherapy. Support Care Cancer. 2020 Jul;28(7):3165-3170. doi: 10.1007/s00520-019-05117-0. Epub 2019 Nov 9. PMID: 31707501.
Greenberg JR, McCormick GJ. Regression of Keratoconus After Gastric Sleeve Surgery.Cornea. 2020 Jul;39(7):912-914. doi: 10.1097/ICO.0000000000002286. PMID: 32068611.

View Archive | Subscribe

Published by the Office of Medical Communications
The Larner College of Medicine
at The University of Vermont
Copyright 2020