October 16, 2019 | Volume I, Issue 16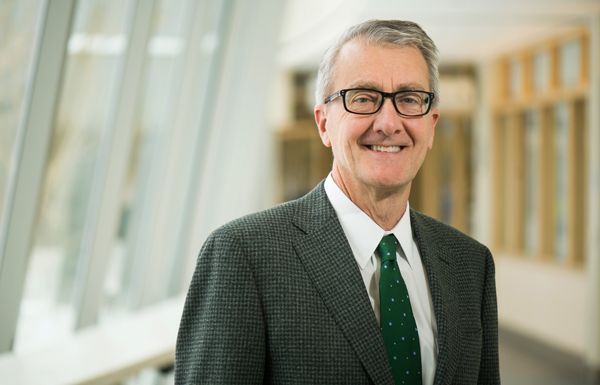 Reaccreditation Begins | A Message from Dean Rick Page
Dear Larner Community,
The countdown to the LCME site visit has begun! What this means is that the Liaison Committee on Medical Education (LCME) will be performing a site visit April 11-14, 2021, as part of the reaccreditation survey of the Larner College of Medicine. This once-every-eight-year event is critical to our very existence, certifying that our medical education program meets prescribed standards for all U.S. and Canadian medical schools. Our last site visit was in 2013, when the College received a full reaccreditation. As part of the current process, over these next 18 months we will conduct a self-study to critically examine our curriculum, resources, procedures, faculty, and students.

We are now embarking on this first step in the reaccreditation. This stage of self-study will allow us to examine every facet of our college of medicine. This is not just an opportunity to find ways to be better during this time of self-study; we have created a Committee for Continuous Quality Improvement in order to maintain a culture of ongoing learning and improvement for the years to come.

We are fortunate to have Jan K. Carney, M.D., M.P.H., professor of medicine, associate dean for public health and health policy, and senior advisor to the dean, serving as the LCME faculty reaccreditation lead. Dr. Carney led this process during the last reaccreditation, and her knowledge and guidance will be invaluable. Already, over the course of the last six months, Dr. Carney has been leading a planning committee to better prepare us for this formal start of the LCME process.

In order to conduct our self-study, and to prepare for our LCME site visit, we need the full engagement of the Larner community. Together, we will study, learn, organize and improve, as we continue our aspiration to provide a medical education that is second to none. Thank you in advance for your engagement during this exciting journey.

For more information, visit the Larner LCME Accreditation page here.
Jan Gallant, M.D.'89 Honored with A. Bradley Soule Award
At the Larner College of Medicine's Medical Alumni Association (MAA) Celebration of Achievements Award Ceremony on October 4, Associate Dean for Admissions Janice Gallant, M.D.'89 was honored as the 2019 A. Bradley Soule Award winner.
This award, the highest honor the MAA bestows, is presented to an alumna/us whose loyalty and dedication to the Larner College of Medicine most emulates those qualities as found in its first recipient, A. Bradley Soule, M.D.'28.
"She works tirelessly to ensure that our admissions process is evidence-based, cmpetency-driven and fair, and I think, what a legacy that she's going to leave for our institution," says Laura Greene, M.D.'00, associate professor of pathology and laboratory medicine and co-vice chair of the Admissions Committee, in the video.
Watch a special video about Dr. Gallant created by the Medical Alumni Association.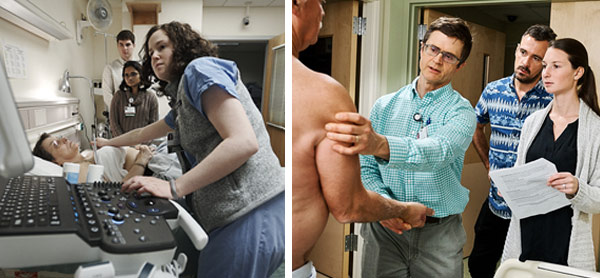 Larner Moments Featured in UVM "Day in the Life"
On October 10, UVM took a closer look at one day in the university's long history, chronicling the many activities in which UVM community members—students, faculty, and staff—are involved, here in Vermont and beyond. Several of the moments captured—tagged with #uvmditl on social media—took place at the Larner College of Medicine. View the 75+ UVM Day in the Life moments
here
.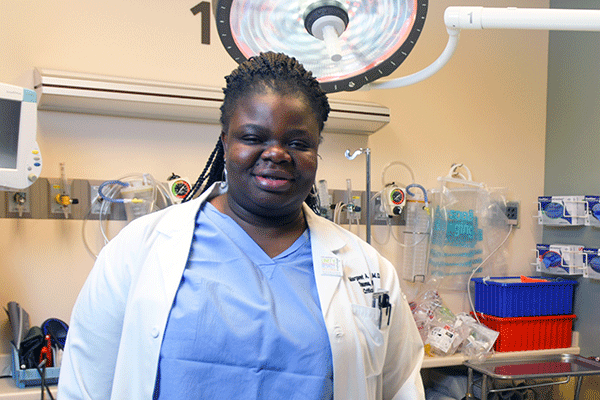 3 Questions for Associate Dean Margaret Tandoh, M.D.
Assistant Professor of Surgery and Associate Dean for Diversity & Inclusion Margaret Tandoh, M.D., was recently appointed by Governor Phil Scott to the Vermont Board of Medical Practice. The board's makeup and mission are set by statute, with the law providing that there are 17 part-time members—all appointed by the Governor—including nine M.D.s, one physician assistant, one podiatrist, and six public members who have no close ties to the practice of medicine. Terms are five years long, and the law limits members to two consecutive full terms.
Larner Medicine: In addition to your diversity and inclusion leadership role at the College and work as an acute care surgeon at the University of Vermont Medical Center, you were recently appointed by Vermont Governor Phil Scott to the Vermont Board of Medical Practice. How did you learn about this honor and when?
Margaret Tandoh: In July of this year, I received an email from the director of the board saying that Dr. Patricia King had recommended me and others to apply for a position on the board, as they were especially interested in females that were surgeons. I applied for the position, and was notified at the end of August that I had been appointed by the governor for a five-year term.
LM: What is the role of the Vermont Board of Medical Practice and what are your responsibilities as a member?
MT: The primary goal of the board is to keep the public safe through licensing and discipline. The board oversees the practice of medical doctors (M.D.s), podiatrists, physician assistants (PAs), anesthesia assistants, radiology assistants, as well as medical and podiatry residents.
LM: How do the members of the Board of Medical Practice interact with the governor and what other groups does it interact with regularly?
MT: Being new to the board, I am not yet familiar with our interaction with the governor. The board does interact regularly with the Vermont Medical Society, the Federation of State Medical Boards, the Drug Enforcement Agency, the National Practitioners Data Bank, and others.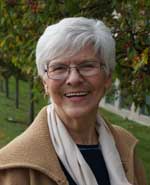 It would be hard to call undergoing a cardiac ablation a good time under any circumstance, but my experience at UVM Medical Center is the most positive I could have imagined! From the friendly tech who brought me to the operating room, to the anesthesiology resident who patiently answered my questions, to the nurses on Miller 4 who refilled my coffee, everyone went out of their way to make me as comfortable as possible. Five stars to UVM Medical Center for their friendly and caring staff. They truly made a newbie to cardiac procedures feel comfortable and that my care was a priority." -Sue, Plattsburgh, N.Y.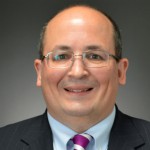 The Department of Medicine has launched a new Division of Geriatrics, with Associate Professor Michael LaMantia, M.D., M.P.H., named as its inaugural chief. The new free-standing division comes after geriatric medicine was established in 2016 as a section within the Division of General Internal Medicine, with LaMantia as section head. LaMantia is also the director of the UVM Center on Aging and the UVM Medical Center Medical Director of Long Term Care Services.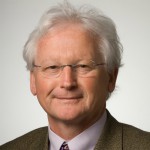 William Pendlebury, M.D., professor emeritus of pathology and laboratory medicine, has been selected to receive the 2019 Vermont Medical Society's (VMS) Founders' Award. Presented to an individual who has demonstrated outstanding leadership, vision and achievement in improving the health of Vermonters and all Americans, the award recognizes Pendlebury's leadership role and advocacy in "the fight for the diagnosis and treatment of dementia in Vermont for the past 35 years." He will receive the award November 2 at the VMS 206th Annual Meeting in Stowe, Vt.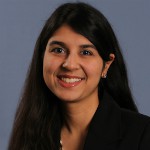 Sherrie Khadanga, M.D., assistant professor of medicine, received the Beginning Investigator Award from the American Association of Cardiovascular and Pulmonary Rehabilitation at a special session of the organization's annual meeting in September for her scientific abstract, titled "Superior Effects of High Intensity Interval vs Moderate Continuous Exercise in Women: A Randomized Control Trial." Khadanga's abstract was one of four chosen as finalists and then selected for the award, which recognizes an outstanding researcher who is within 5 years of their latest degree or final training.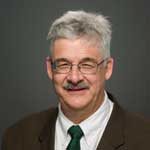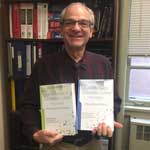 Professor of Psychiatry Terry Rabinowitz, M.D., D.D.S., M.S., is co-editor of two recently-published, prominent textbooks in the field: Fundamentals of Consultation Liaison Psychiatry Principles and Practice and Fundamentals of Consultation Liaison Psychiatry Neuropsychiatry.

CITATION HIGHLIGHTS
Evans MF, Vacek PM, Sprague BL, Stein GS, Stein JL, Weaver DL.
Microarray and RNA in situ hybridization assay for recurrence risk markers of breast carcinoma and ductal carcinoma in situ: Evidence supporting the use of diverse pathways panels
. J Cell Biochem. 2019 Oct 8. doi: 10.1002/jcb.29409. [Epub ahead of print] PubMed PMID: 31595577.
Landry KK, Ely J, Thomas AA.
Experience and Attitudes Regarding Medical Aid in Dying, Act 39, among Vermont Specialty Practices
. J Palliat Med. 2019 Oct 8. doi: 10.1089/jpm.2019.0192. [Epub ahead of print] PubMed PMID: 31592704.
Ing A, Sämann PG, Chu C, Tay N, Biondo F, Robert G, Jia T, Wolfers T,
Desrivières S, Banaschewski T, Bokde ALW, Bromberg U, Büchel C, Conrod P, Fadai T, Flor H, Frouin V, Garavan H, Spechler PA, Gowland P, Grimmer Y, Heinz A, Ittermann B, Kappel V, Martinot JL, Meyer-Lindenberg A, Millenet S, Nees F, van Noort B, Orfanos DP, Martinot MP, Penttilä J, Poustka L, Quinlan EB, Smolka MN, Stringaris A, Struve M, Veer IM, Walter H, Whelan R, Andreassen OA, Agartz I, Lemaitre H, Barker ED, Ashburner J, Binder E, Buitelaar J, Marquand A, Robbins TW, Schumann G; IMAGEN Consortium.
Identification of neurobehavioural symptom groups based on shared brain mechanisms
. Nat Hum Behav. 2019 Oct 7. doi: 10.1038/s41562-019-0738-8. [Epub ahead of print] PubMed PMID: 31591521.
Martin CP, Shoulberg EK, Hoza B, Vaughn A, Waschbusch DA.
Factors Relating to the Presence and Modifiability of Self-Perceptual Bias Among Children with ADHD
. Child Psychiatry Hum Dev. 2019 Oct 4. doi: 10.1007/s10578-019-00929-x. [Epub ahead of print] PubMed PMID: 31586274.
Thompson AF, English EL, Nock AM, Willsey GG, Eckstrom K, Cairns B, Bavelock M, Tighe SW, Foote A, Shulman H, Pericleous A, Gupta S, Kadouri DE, Wargo MJ.
Characterizing species interactions that contribute to biofilm formation in a multispecies model of a potable water bacterial community
. Microbiology. 2019 Oct 4. doi: 10.1099/mic.0.000849. [Epub ahead of print] PubMed PMID: 31585061.
Plante TB, Gleason KT, Miller HN, Charleston J, McArthur K, Himmelfarb CD, Lazo M, Ford DE, Miller ER 3rd, Appel LJ, Juraschek SP; STURDY Collaborative Research Group.
Recruitment of trial participants through electronic medical record patient portal messaging: A pilot study
. Clin Trials. 2019 Oct 3:1740774519873657. doi: 10.1177/1740774519873657. [Epub ahead of print] PubMed PMID: 31581836.
Hunt A, Russell MRG, Wagener J, Kent R, Carmeille R, Peddie CJ, Collinson L, Heaslip A, Ward GE, Treeck M.
Differential requirements for cyclase-associated protein (CAP) in actin-dependent processes of Toxoplasma gondii
. Elife. 2019 Oct 2;8. pii: e50598. doi: 10.7554/eLife.50598. PubMed PMID: 31577230.
Bryant BH, Doughty E, Kalof AN.
Selective vs Complete Sampling in Hysterectomy Specimens Performed for Atypical Hyperplasia
. Am J Clin Pathol. 2019 Oct 7;152(5):666-674. doi: 10.1093/ajcp/aqz098. PubMed PMID: 31332427.

View Archive | Subscribe

Published by the Office of Medical Communications
The Larner College of Medicine
at The University of Vermont
Copyright 2019