October 2, 2019 | Volume I, Issue 15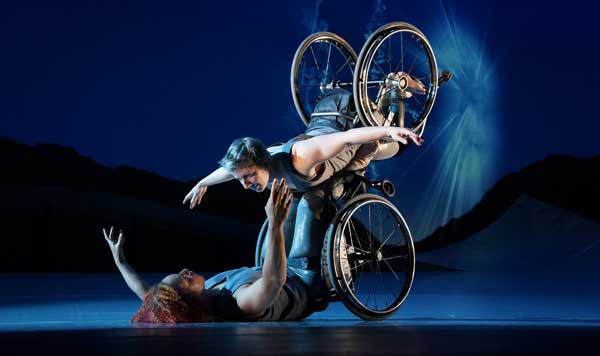 Larner Community Event: Kinetic Light "DESCENT"
Dean Rick Page, in partnership with the Office of Diversity and Inclusion and the Office of Medical Student Education Wellness Committee, invites all members of the Larner College of Medicine community to gather together for a celebration of the arts, wellness, and diversity at at Kinetic Light DESCENT!

October 30, 2019, 7:30 p.m. | Flynn Center, 153 Main St., Burlington, Vermont

Described by Dance Magazine as the "Most Moving Performance of 2018," DESCENT features two dancers in wheelchairs navigating the surface of a six-foot-tall ramp sprawling the stage in dramatic peaks and curves. Kinetic Light—working in the disciplines of art, design, architecture, and social justice—presents the story of Venus and Andromeda, reimagined as interracial lovers and brought together by the sculptor Rodin. A work transcending the senses, DESCENT celebrates the pleasure of reckless abandon, obliterating assumptions of beauty and ability.
Our first 100 tickets have already been claimed—we've just added 100 more. Don't wait!

RSVP HERE
(Limit two tickets per person.)

The Flynn is pleased to partner with the Larner College of Medicine at the University of Vermont on the presentation of Kinetic Light DESCENT. This event is presented in association with the UVM Office of the Vice President for Human Resources, Diversity, and Multicultural Affairs through the UVM President's Initiative for Diversity.


Add this event to your calendar
Text only version: President Suresh Garimella and Dean Richard L. Page, M.D. cordially invite you to a Special Gift Announcement for the UVM Larner College of Medicine on Thursday, October 3, 2019, in the Hoehl Gallery, Health Sciences Research Facility. Reception begins at 9:30 a.m., followed by the program at 10:00 a.m. No RSVP is required. Please direct your questions to 802-656-4014 or
medalumni.relations@uvm.edu

Reflections on 25 Years: 3 Questions with Chair of Pediatrics Lewis First
Lewis First, M.D., recently celebrated 25 years as chair of the Department of Pediatrics at the UVM Larner College of Medicine and chief of the UVM Children's Hospital. Here, he discusses his department's accomplishments and major developments in the field of pediatrics nationally.
Larner Medicine: What do you consider some of the most important accomplishments for the Department of Pediatrics over the last 25 years?
Lewis First: Our department faculty have been and continue to be national leaders in pediatric education, research, clinical care, and advocacy. Innovative programs and services we introduced have improved the health and well-being of children in our region, and many have been shared around the country and the world. We have added almost 60 family advisors to ensure we provide the highest quality child-friendly family-centered care possible. Our residents, fellows, and the Larner College of Medicine students we've trained sustain the legacy of excellent pediatric care practiced by Dr. Jim McKay, who founded our department in 1950 and served as chair for 33 years.
LM: How has the landscape of pediatrics changed nationally over the last 25 years?
LF: The focus has moved from not just caring for an individual ill child, but to also focusing on populations and finding ways to keep communities of children healthy. The role of genetics and the environment, and a recognition of how some social determinants of health can impact brain development, have been important advances. The field is also now moving towards the integration of behavioral and mental health care into all aspects of pediatrics.
LM: What would you say to pediatricians just entering the field? What do the next 25 years look like?
LF: There has never been a better time to be a pediatrician! In addition to seeing innovations in care developed and then implemented by our department and UVM Children's Hospital, I read about exciting improvements in child health nationally and internationally every day in my role as editor-in-chief of Pediatrics, the national peer-reviewed journal of the American Academy of Pediatrics. While these discoveries seem to be coming at a record pace, what doesn't change is the special relationship a pediatrician has with a child, their family, and the community they live in—and that is what grounds us as pediatricians and makes the work we do so meaningful.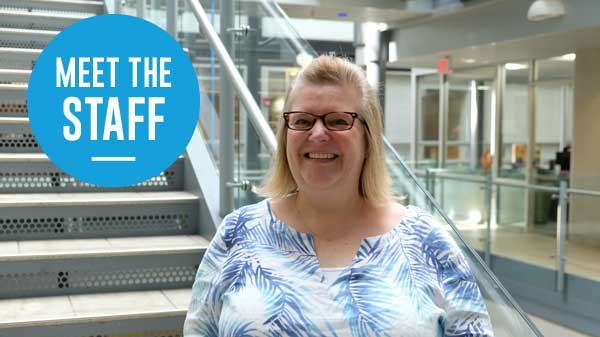 Kristin Bahn, Financial Administrator, Finance & Administration
The newest member in the Dean's Office, Kristin Bahn brings 20 years of experience in UVM's Division of Finance to her new role as financial administrator—a position that affects every department in the College. She replaces Jim Buell, whom the community celebrated at a retirement send-off on September 19.

In her new position, Ms. Bahn aims to provide accurate, timely, and compliant reporting to facilitate financial decision-making and planning. She welcomes the opportunity to directly support the academic mission of the College and "is excited to work with such a large group of individuals with such diverse talents … the opportunities to share ideas and learn from each other seem endless," she said.

"Kristin is a wonderful addition to the Dean's office and the College of Medicine," said Senior Associate Dean for Finance and Administration Brian Cote, M.B.A. He notes that he has known Ms. Bahn for many years and that she replaced him as manager of general accounting at UVM. "I have always been impressed with her professionalism, knowledge, skills, and demeanor. We will all be able to do great things with Kristin's help."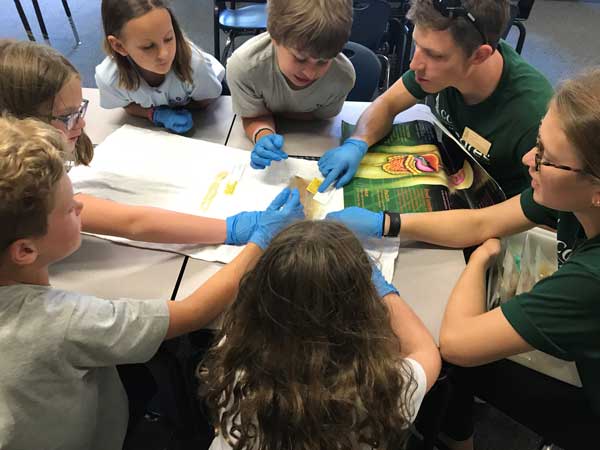 Day in the Life: SMILE DOCS
Seven Class of 2023 medical students in the SMILE DOCS Student Interest Group (SIG) recently visited Mater Christi School in Burlington to introduce young students to the field of medicine. SIG members visit schools four times each semester and teach children using real pathology specimens, models, and interactive learning activities. SMILE DOCS, which stands for Students of Medicine Involved in Local Education - Doctors Ought to Care, has been active at the College for 15 years and was originally a Schweitzer Fellow project.
Pictured above:
Isaac Adams '23
(top right) and
Emma Dunne '23
(bottom right) with Mater Christi students.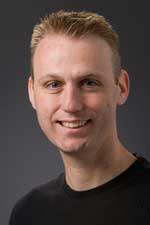 As we worked through the various drafts of the professionalism statement, I realized we were describing what I had experienced on hospital floors with my colleagues here at the College of Medicine — compassion, kindness, integrity, respect. It became clear to me that my sense of responsibility came from a place of gratitude."
~
Excerpted from a blog post by COMTS Manager of Technical Support Services Gordon White, where he describes what his participation in the development of the Statement on Professionalism meant to him.
Read the full blog post here
.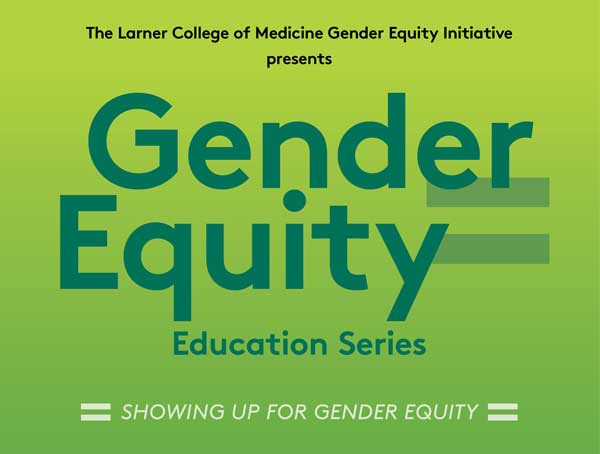 Women in Medicine: Creating a Just, Equal, Diverse and Inclusive Environment
Darilyn Moyer, M.D.
Chief Executive Officer, American College of Physicians

---

Thursday, October 10
12:00-1:00 pm
Davis Auditorium
Workshops to follow
1:00-4:00 pm
Co-sponsored by the department of Medicine, The Teaching Academy and the Division of Emergency Medicine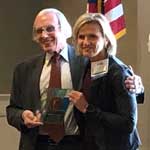 Associate Professor of Medicine Kim Dittus, M.D., Ph.D., (pictured with Perelman Professor of Cancer Research, Chair of Biochemistry, and UVM Cancer Center Director Gary Stein, Ph.D.) was honored for her efforts to help establish and sustain the Steps to Wellness program—which has served more than 1,000 Vermont cancer survivors to date—with a 2019 Vermonters Taking Action Against Cancer (VTAAC) Impact Award. She received the award at Vermont's 13th Annual Cancer Summit on September 20 in Montpelier.

The Department of Surgery recently honored several faculty and staff members with service awards for excellence in patient care, teaching, research, and dedication to the department:
H. Gordon Page Clinician Award "For the Dedication and Commitment to Excellence in Patient Care:" Brian Irwin, M.D., associate professor of surgery
Jerome S. Abrams Teaching Award "For Dedication and Commitment in Excellence in Education:" Donna Millay, M.D., associate professor of surgery
John H. Davis Service Award "For Unselfish Service and Dedication to the Goals and Visions of the Department:" Paul Penar, M.D., professor of surgery
James E. Demeules Research Award "For Dedication and Commitment to Excellence in Research:" Sheila Russell, B.S., LATG, SRS, researcher/analyst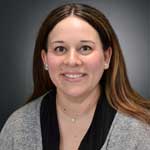 Maria Mercedes Avila, Ph.D., M.S.W., assistant professor of pediatrics, program director for the Vermont Leadership Education in Neurodevelopmental Disabilities Program (VT LEND), and health equity inclusive excellence liaison for the Larner Office of Diversity and Inclusion, has been selected to receive a 2019 Maternal and Child Health Bureau Director's Award. The award recognizes individuals who have made noteworthy national level contributions to the health of infants, mothers, children, adolescents, and children with special health care needs and will be presented at the Title V Maternal and Child Health Federal-State Partnership Meeting on October 22.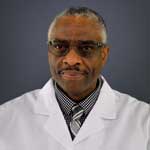 Professor of Medicine Macaulay Onuigbo, M.D., M.Sc., M.B.A., co-authored a chapter, titled "Frailty Among Elderly Patients on Chronic Maintenance Hemodialysis for ESRD: Not Simply a Matter of Chronological Age," in Clinical Nephrogeriatrics—An Evidence-Based Guide by Springer Nature Switzerland AG.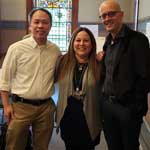 Faculty members Mark Fung, M.D., Ph.D., professor of pathology and laboratory medicine, Maria Mercedes Avila, Ph.D., M.S.W., associate professor of pediatrics and Social Justice Institute fellow, and Tim Lahey, M.D., professor of medicine, joined 20 other faculty members at a two-day retreat focusing on the creation of the University of Vermont Social Justice Institute. The purpose of the Institute is to bring together faculty from across disciplines, collaborate around transdisciplinary social justice research, education, and scholarship.

CITATION HIGHLIGHTS
Asarian L, Geary N. RYGB and flavor-consequence learning. Appetite. 2019 Sep 23:104467. doi: 10.1016/j.appet.2019.104467. [Epub ahead of print] Review. PubMed PMID: 31557496.
Taatjes DJ, Roth J. In focus in HCB. Histochem Cell Biol. 2019 Sep 25. doi: 10.1007/s00418-019-01816-1. [Epub ahead of print] PubMed PMID: 31555899.
Miller HN, Gleason KT, Juraschek SP, Plante TB, Lewis-Land C, Woods B, Appel LJ, Ford DE, Dennison Himmelfarb CR. Electronic medical record-based cohort selection and direct-to-patient, targeted recruitment: early efficacy and lessons learned. J Am Med Inform Assoc. 2019 Sep 25. pii: ocz168. doi: 10.1093/jamia/ocz168. [Epub ahead of print] PubMed PMID: 31553434.
Collins C, Lui Y, Santos AM, Ballif BA, Gogerly-Moragoda AM, Brouwer H, Ross R, Balagurunathan K, Sharma S, Wright GJ, Davis S, Budd RC. Detection of Cell Surface Ligands for Human Synovial γδ T Cells. J Immunol. 2019 Sep 23. pii: ji1900451. doi: 10.4049/jimmunol.1900451. [Epub ahead of print] PubMed PMID: 31548331.
Geraci M, Boghossian NS, Farcomeni A, Horbar JD. Quantile contours and allometric modelling for risk classification of abnormal ratios with an application to asymmetric growth-restriction in preterm infants. Stat Methods Med Res. 2019 Sep 23:962280219876963. doi: 10.1177/0962280219876963. [Epub ahead of print] PubMed PMID: 31544622.
Chapman DG, Casey DT, Ather JL, Aliyeva M, Daphtary N, Lahue KG, van der Velden JL, Janssen-Heininger YMW, Irvin CG. The Effect of Flavored E-cigarettes on Murine Allergic Airways Disease. Sci Rep. 2019 Sep 20;9(1):13671. doi: 10.1038/s41598-019-50223-y. PubMed PMID: 31541174.
Voigt TB, Tourville TW, Falcone MJ, Slauterbeck JR, Beynnon BD, Toth MJ. Resistance training-induced gains in knee extensor strength are related to increased neural cell adhesion molecule expression in older adults with knee osteoarthritis. BMC Res Notes. 2019 Sep 18;12(1):595. doi: 10.1186/s13104-019-4642-0. PubMed PMID: 31533814; PubMed Central PMCID: PMC6751848.
Guigni BA, Fix DK, Bivona JJ 3rd, Palmer BM, Carson JA, Toth MJ. Electrical stimulation prevents doxorubicin-induced atrophy and mitochondrial loss in cultured myotubes. Am J Physiol Cell Physiol. 2019 Sep 18. doi: 10.1152/ajpcell.00148.2019. [Epub ahead of print] PubMed PMID: 31532714.
Lee B, Colgate ER. Rotavirus Epidemiology and Vaccine Effectiveness: Continuing Successes and Ongoing Challenges. Pediatrics. 2019 Sep 17. pii: e20192426. doi: 10.1542/peds.2019-2426. [Epub ahead of print] PubMed PMID: 31530716.
Slauterbeck JR, Choquette R, Tourville TW, Krug M, Mandelbaum BR, Vacek P, Beynnon BD. Implementation of the FIFA 11+ Injury Prevention Program by High School Athletic Teams Did Not Reduce Lower Extremity Injuries: A Cluster Randomized Controlled Trial. Am J Sports Med. 2019 Sep 17:363546519873270. doi: 10.1177/0363546519873270. [Epub ahead of print] PubMed PMID: 31526276.
Cooper KM, Barrett T, McBride CA, Badger GJ, Steiner J, LeWinter MM, Bernstein IM. Subclinical cardiac stiffness is associated with arterial stiffness in healthy young nulligravid women: Potential links to preeclampsia. Pregnancy Hypertens. 2019 Sep 13;18:49-54. doi: 10.1016/j.preghy.2019.09.001. [Epub ahead of print] PubMed PMID: 31525709.

View Archive | Subscribe

Published by the Office of Medical Communications
The Larner College of Medicine
at The University of Vermont
Copyright 2019